Administrator
Staff member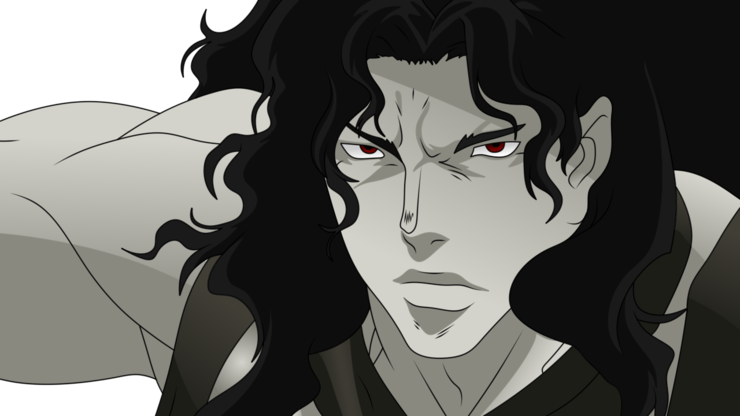 A Return Home
While he has been gone much has happened in and to his home. Constant explosions and demolishing attacks crater and puncture through the palace that is Las Noches. It is as if the monsters here care nothing for their home or treat it as some sort of achievement to break and destroy the fortress and beacon of Arrancar. It matters not because just as swiftly as damage is done so too is it repaired. All too often those who reside within Las Noches forget they reside within a construct that can and will heal itself from any and all damage. They can fight and blast away all they want, however, the massive structure will continue to persist its existence. Their "play time" destruction will not be seen or noticed by Maximiliano as if it has all been swept under the rug.
CRRRRRRACK
There is the sound of what seems to be glass straining to hold itself together combined with the visual of the air, or rather reality itself, cracking and fracturing at the seams. It isn't long before it explodes outwards into the palace immediately preceded by the God King himself stepping through, his Reiatsu washing over Las Noches once again. His head wrap destroyed by a failed experiment there is nothing holding back the subconscious release of his Reiatsu, it is as if he is saying "I'm home" without ever speaking a word. The Kūmon
(空門, Air Gate; Viz "Sky Ridge")
created by the Negaccion lingers in the air for a moment causing Max to turn around and look back into the black abyss of the Garganta awaiting his Gigai.
It dawns on him that he did catch a glimpse of that Fullbringer attempting to wrest it from the light of the Negaccion. Max chuckles to himself knowing that the Gigai means nothing, he has already revealed himself, furthermore it is not like he cannot retrieve it himself. The Kūmon behind him closes as he then taps the air creating a Descorrer
(解空(デスコレール), Desukorēru; Spanish for "Drawing Back/Opening", Japanese for "Loosed Void")
he links a pathway from Las noches to Naruki once more, right below the body the Fullbringer recklessly abandoned allowing it to fall right back into Las Noches. Before it can even touch the ground it is vaporized by a Bala, the Descorrer then closes as Max begins pacing through the Halls of Las Noches.
He senses bouts happening around him, it seems like the Arrancar have kept themselves busy by challenging those who sit at the pinnacle of Hueco Mundo's power structure. Emilia seems to be locked in battle with Abraam while Helliodoro is fighting against the elusive Elliseo. He smiles as this is a pleasing thought to see the Arrancar applying themselves and fighting to move up the ladder as all Hollow do. There were two new signatures he did not recognize, nothing that would really bring cause for investigation. He did manage to notice Izeel no longer located in Las Noches, same for Marcos, surely no one fought and defeated Marcos and fighting Izeel will gain nothing but ire from the God King. Then there was Grimaldi, he too was missing which was odd in itself, did everyone flee from Las Noches while he was away? He rubs his chin trying to decipher exactly where they had gone when a somewhat familiar signature hits his senses.
He glares in its direction, not out of anger but rather as if he can't quite put his finger on who it is. It was familiar yet foriegn at the same time, however, with nothing better to do it wouldn't have hurt to investigate who it was. With a single step he vanishes with Sonido and appears beside Yandiel, staring down at this… Child who is… Swimming in the floor? He raises an eyebrow looking at Yandiel out of confusement at what he was observing. He looks back to the child and only says one word, in a questioning tone.
"Uhh… Elliora?"

​