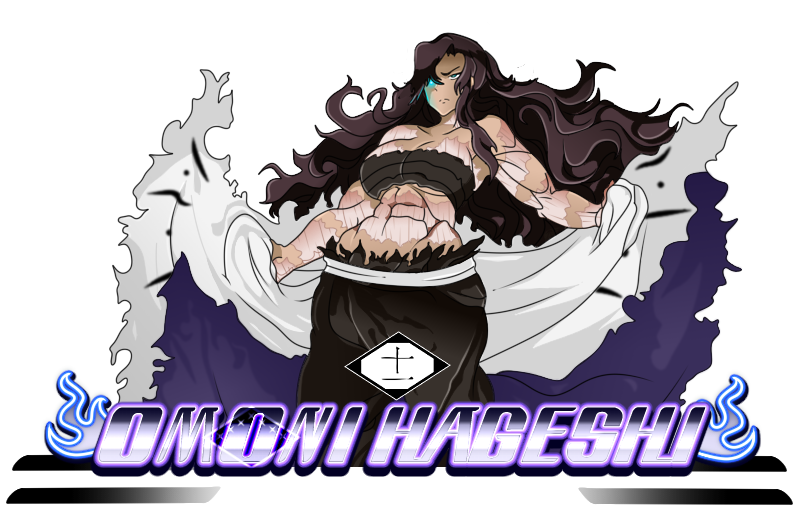 "Baku-"
For a split second the two were within touching distance and looking into one another's eyes. Rage was all around them in the destruction, in the air and in the power resonating betwixt them. The cataclysmic destruction of her advance was deafening. So much so that all that she could register was silence and the slow of the flow of time. Omoni gazed at the kid she'd grown to treasure more than any soul she'd come across in her lengthy lifetime and then he was gone. How long had it been since they had been able to get so close to each other? There was not a soul who was unfamiliar with her terrible memory least of all, him. It'd come as no surprise that she couldn't remember. Her gauntlet closed with the intention of snatching a hold of the doctor's skull but even in light of her furious speed brought on by the birth of Namakizu's armor coupled with her insurmountable disgruntlement, her maneuver was not enough to capture the fairy. Something else she had yet to recognize had attempted to take his place but she rejected this without closing her claws and threw herself far away from the unknown anomaly. The end result of her charge was a miss of grave proportions that triggered a chain reaction of punishment onto the back of the giantess.
"-dō 99. Kin!"
At once, the feral beast found herself and her movement seized by two straps. Not only that, she was abruptly lifted into the air left to hang with her only view being the horizon. It was a veritable representation of the phrase
"Taste of her own medicine."
as this was coincidentally one of her own personal tactics she utilized against a handful of her past opponents with Namakizu's malleable Shikai. Enthralled with his assault, the dangling captain was given no time to acknowledge that she was baffled; however she did manage to pine over the thought that she didn't know what her adversaries had complained about. Swinging around was a blast!
"Hadō #78. Zangerin!"
Speaking of blast. The next domineering enchantment connected with a resounding explosive thrust. Hageshi combusted into a ball of ferocious blue fire when her reiatsu detonated and combated with Yu's own. The ribbons meant to entangle her were incinerated, its conjuration unable to withstand the heat and overwhelming concentration of Omoni's spiritual power's volatile expulsion. Starkly surpassing his command of the Kido. Granted, this did nothing to repel or hinder the arcs cast which then sent the titan careening into the earth below resulting in a gigantic plume. Thus far, none of the competitors that had faced her had been able to move the mountain that was Captain Omoni Hageshi and yet, before the eyes of the thousands of spectators at the edges of their seats, the fourth division's leader appeared to have achieved this feat. Unsatisfied with knocking the behemoth down, a menagerie of detritus turned ammo of her own thoughtless making plummeted mercilessly into the monstrosity's extremity.
The magical performance of Kido had always escaped Omoni. Since day one, the brute had been unable to harness it traditionally because she'd deemed it too complicated for her to understand and therefore she showed no interest in learning how to properly wield it. Many had tried and failed to get that woman to apply it to her arsenal in her days at the academy until that very day on the sacred hill. Nine-hundred and sixty nine years had passed with the woman knowing only two spells and most of the time she forgot those! The only Kido she was versed in was her own particular kind by way of her Shikai's special ability enabling her to heal whatever damage she did while in its state. It went without saying that Omoni had fought countless opponents over the span of time, some of them being pesky wizards with the same kind of enchantments they knew she could never hope to replicate. Whether they came from amateurs or masters, in each case their spells were at the most irritating and regardless of the level of their caster's proficiency, Kido could do nothing but collapse beneath the strength of Hageshi's overbearing broiling reiatsu.

Deep in the recesses of that shroud, the burning flame did not go out. Instead it's incandescence swelled just as he presumed that it would but it did so faster than anyone could have predicted. Where a pack of rubble had been dropped, a horde of comets retaliated forth immediately. Hageshi's colossal landing had caused more of the foundation to be disrupted. Each piece of residue was enveloped in vibrant blue fire, some larger than others with the reservoir of spiritual power spread out equally amongst the conglomeration of barnstorming floor.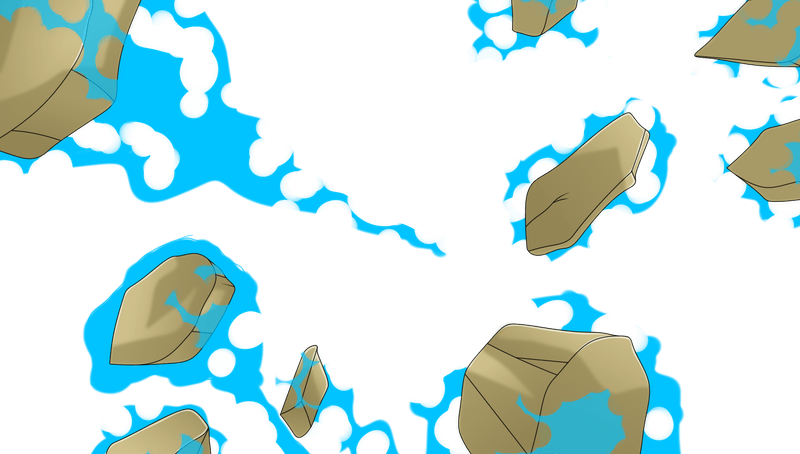 Like everything in her experience, if she wasn't able to do it she was still gonna do it no matter what anyone else said. The kid needed Kido to send all that debris at her? Well, she didn't! In the hands of a master of control over such an immense amassment of Reiryoku, reiatsu had been known to do astounding things ranging from creating obstacles like shields to being capable of explosive force. The latter, Omoni had chosen to put on display. The outburst rapidly fanned out, cradled various herds of sediment and sent them flying haphazardly into the sky. Everything was there for the talented perceiver to see. The young captain's attacks had hit their target, scores of deposits soared by him and…hang on.
Where was Omoni?
He knew better than anyone that it wasn't uncommon for Omoni to literally lose her way and end up miles from wherever she intended to go. Sometimes, that could even happen during a battle or two much to her own disdain. One minute she'd be knee deep in blood and gore and the next…she was somewhere absolutely unfamiliar. In all of the chaos and obscurity of their encounter, visually both by raw eyes and those enhanced by sensory precision, the woman often thought far too large to lose had been lost. Hageshi's signature disappeared, nowhere to be detected amongst the trove of her reiatsu but there
was
a conclusion that could be made.
Captain Omoni Hageshi was missing.

​