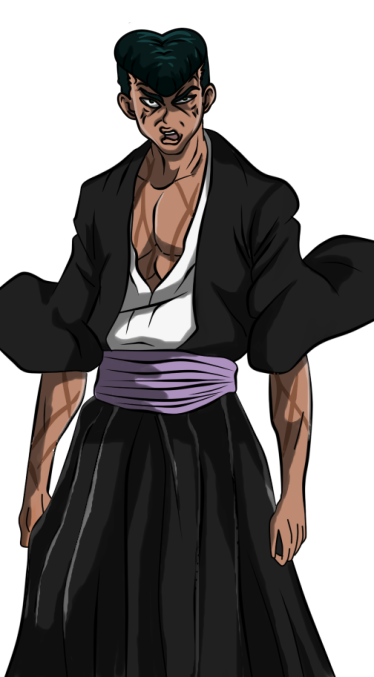 This nurse was the typical shinigami that saw Jinno if the Captain was out. She knew her way around Jinnnosuke's preferences and quickly patched him up. As Jinno lay there, he stare out the open window. He was never good at sensing the presence of others, however something was changing on the wind. Enough different energy to make him uncomfortable, and to the point where he noticed the Staff in the 4th Division get visibly ridged. Something was going on. Moving to where he wouldn't wake Yosuke, because no doubt he would be medicated somehow for the pain. Jinno's nurse knowing better than to give anesthetic to him. She merely cleaned him up, set his elbow and put a better sling on it. Jinnosuke would slip through the door and start to walk around the Division until he noticed them. Slowly they crept from the shadows and then started to close in on the exits and the other areas around the Division.
" These are the Onmitsukido.... What are they doing here like this.... I don't like this... I've never liked ninja."
Going back to his room and calling over the Green hair nurse that over saw Jinnosuke's wounds, He would have her dress them a little more, just encase things gout rough again. Before picking her up, spinning her around and giving her a kiss on the forehead. This resulted in her punching him in the side of the face. He just laughed and sat her down before exiting the room he was in. Walking down the corridors, he peeked in on Yosuke just to see him smothered in women.
" Heh, hope that doesn't kill him"
Continuing down the way, he passed a few shinigami he knew from his trips here. Finally descending the stairs to the main lobby on the first floor. Jinno would officially sign out of the 4th Ward and leave the paper trail requesting the 11th Division cover the bill. Walking out of the main entrance, Jinno made his way to the line of Onmitsukido he saw from the window of the room he was put in. Jinno would take out his Soul Phone and punch in Captain Kojima's number. They were on good terms and often sparred together. Sending him a short text that read.
Code:
" WYA? WYD? NINJA ALL OVER?!"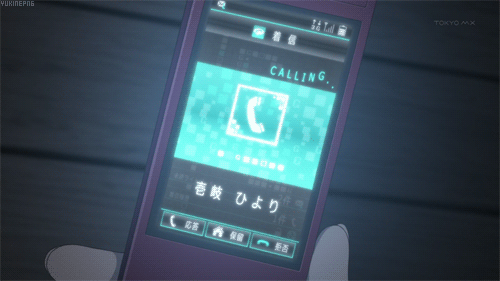 He would then put his phone up and look at the Shinigami dressed in a stealth suit that was closest to him.
" What's the big deal? You guys loose something? I need to get back to my division, That isn't gonna be a problem is it? Or are you gonna do that thing where you just stare at me, Until someone else inevitably answers my question... Damn Stealth Types, Weirdos the lot of you. "
He wouldn't move past them of reach for his weapon, just generally taunt them and ask what was going on. His arm in the sling starting to feel better, the same as his jaw. If he was already feeling good enough to start talking like that again, He was surely ready for a fight. Although if he could avoid it at the moment he would. Still he didn't like the idea of these Stealth force members blockading every one in. Something must be going on.