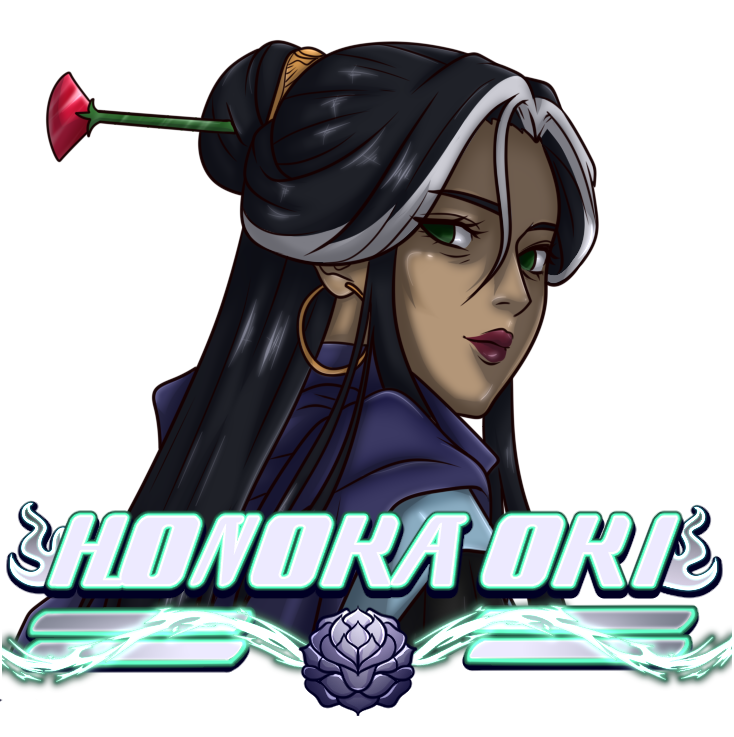 Disappointment. Dishonor. Disgrace. Time after time, failure followed by failure, the exiled Oki is backed yet into another corner. One of which she has yet to know the consequences of what a failure here will mean for her. Her chances thin by each passing day, as does her patience and self control. Each decision more brash than the last, now she elects to attempt captaincy. Having never cared for the responsibility of donning the Haori, she was always satisfied by supporting those that carried the burden. Many urged her to over the centuries to step up, to lead and guide those that could not find their way. Until it was she that found herself lost, without purpose, without reason. Without captain, without her son, without her family, and without her friends. Door after door closed on her face. Her most recent failure in the games does nothing but add fuel to the woman's ire, having no one to blame but herself, she'll seek retribution from someone who is without blame for her own shortcomings.
She is silent as she follows her fluttering guide out of the Dangai. Her steps are soft and silent, practically undiscernible. Her green eyes remain forward, but through her peripheral she is able to see the larger pebbles that would otherwise hinder her walking, and easily avoids them. She can feel the dirt against the exposed skin of her wrapped feet. It is a welcomed sensation with each step she takes further from the exit. Her opaque green eyes that have lost their light, their hope, their joy, scan the vast emptiness surrounding her and her proctor. Stone and dust, ashes and charred remnants of her previous time here blacken the landscape. She bites her lower lip, reminded once again of another of her failure to perform. The anger within her boils, but she does not let it seep from deep inside her. It will continue to fester, fueling her to take what she wants from this point forth.
"Hageshi. The last time I saw you, we sat at the same table."
The truth behind these words is heavy, having once both been lieutenants sharing the same rank, but where Omoni grew and flourished, becoming a Captain of the Thirteen Court Guard, Honoka spiraled down into nothing more than an outcast. Now Honoka aims to sit at the same level as her and her peers, this in an effort to reclaim the honor and respect she lost. Finally, the two will face off as Hageshi once fantasized all those years ago in their meeting after having only sampled a taste of the then Head Lieutenant's spiritual pressure. The Oki is aware of this excitement and welcomes the challenge of fighting the beast of a woman with no holds barred.
"I cannot afford another failure."
Her words are sharp. She has no intentions of restraining abilities, her power, nor her fury. There's a snap in the air as the woman's metal fan is forcibly flicked open. It's simple in it's design, having no illustrations upon it, with a metal frame. It is sturdy, built specifically for Honoka, to resist impacts from the woman's own innate physical strength. She fans herself lightly, causing the silver bangs to sway in the gentle breeze. The once dark blue lustrous hair of the beauty is now tainted white from the stress and pain as of late. The weariness on her face is apparent, more so with the fine lines at her eyes defining her age further. Ever dignified, she does not allow her turmoil to dampen her appearance, donning her uniform in pristine form, spotless, and perfectly fitted to her height. The blues of her coat and the purple of her
scarf
are offset by the golden accents of her earrings, rings, trims on her obi, and the very headpiece of the clan she is currently exiled from. A priceless family heirloom much alike her grandmother's. The woman exudes air of nobility, even as she stands without a clan to claim her own.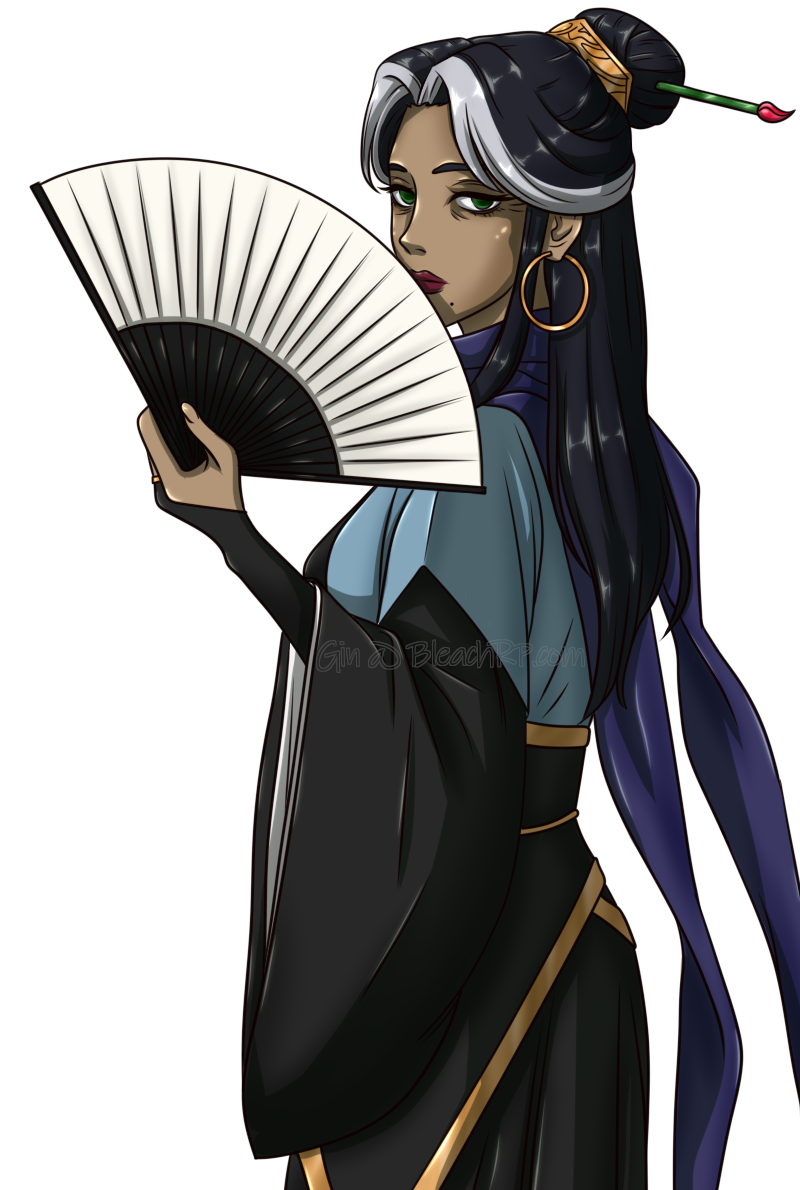 She begins to circulate the spiritual energy within her throughout her body, extending it further to the fan she holds in her hand which begins to cover half of her face as she continues walking further and further away from the entrance and her proctor. She does not cease, she doesn't hasten. Honoka continues forward steadily. The reiryoku does not seep from her person nor her finely tuned control. It does not extend nor burst out into a vast forest as she had done so in her previous visit to the Valley of Screams. She begins to pool it carefully in her hands and runs her left index finger gently over the ridges of the fan in her right hand, while another pool of reiryoku forms in the back of her neck. Soft, hushed whispers are lost in the wind, carried away into the vast nothingness of the valley, misplaced in the distance between the two women.
She is alert and prepared to face the beast of a woman in this long awaited confontation.