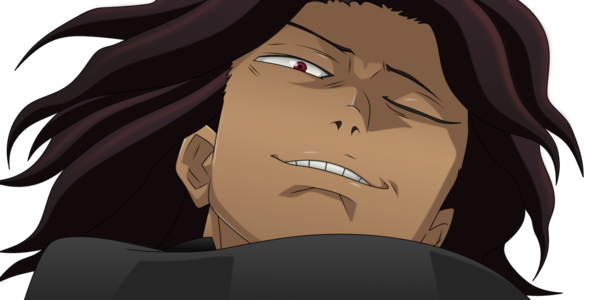 Avillio listened to the words being said but his eyes were now closed. He nodded in agreement and eventually he was out like a bad bulb. He dreamed of his twin, of a fake eye raising into the sky, and of gun fire, mixed with the sound of swords clashing. He was running through a street, the sky was red like blood. People in white and people in black, the city below on fire. In this dream he tried to save people, he would see hollow an enemy he knows of. Whenever he attempted to lift his guns and shoot though, they were too heavy. He struggled and struggled to lift them but he never could. Now the sky was black, water and blood mixed and ran through the streets. Avillio sat on his knees. Headlights illuminated him, and all of a sudden a car hurtled its way towards him. As the car would of crashed into him, he jerked awake.
Sitting up with a bit of a pant to his breath and sweat on his brow. Avillio took his hair and pulled it back and up, then let it all fall down.
" Need to stop drinking and napping "
Reaching for his phone, wallet, keys and sunglasses he shoved them into his pockets and walked over to the bar once more.
" Ok nap was good, time to get drunk. "
He knocked twice on the bar, knowing whiskey would end up in front of him sooner rather than later, and took out a cigarette. Flipping it up into his mouth, he then took out a mechanical lighter one a little more fancy than those plastic flick ones. Flicking the metal cartridge against his leg, it clicked open the top and spun the gear to grind the flint against the steel, lighting the wick lightly soaked in lighter fluid. A spark, a small puff of smoke, and then a large flame was being held to the end of the cigarette. Drawing in deeply, Avilio let out a large cloud of smoke.
" Is it just me or is it getting dull around these parts. Something needs to happen, Maybe i can go check if any new thugs are trying to get one up on people. "
He flexed the free hand sitting on the bar, probably cradling a glass of whiskey at this time. He would spend these next several moments in his thoughts, taking a drink and then a drag.