.
.
.
.
.
.
.
.
.
.
.
.
.
.
.
.


"In every person you know, there's a person you
don't
know."
"Me? A liar? That's almost hurtful. I just don't feel like telling the whole truth."
"Relax. Being too rigid makes you fragile. You'll end up breaking yourself."
"The ones who have the most fun doing whatever they want are the winners."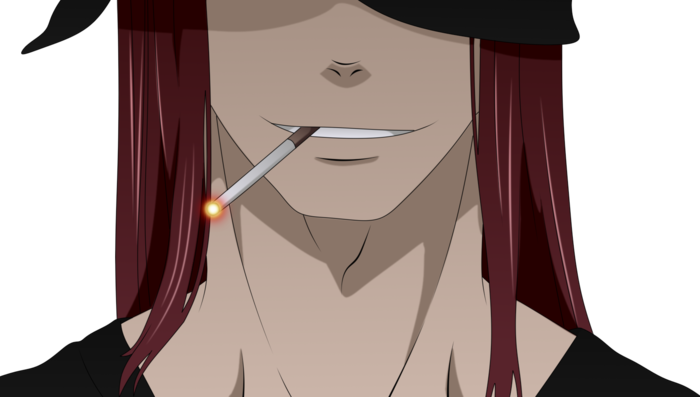 The Ripper
(リッパー, "Rippā"),
Jack the Ripper
(切り裂きジャック, "Kirisakijakku"),
The Bloodletter
(血の手紙, "Chi no tegami")

Character Name:
Isaac Nilsen
Despite all
current
legal documents and records regarding the man known as Isaac Nilsen, there exists an equally high probability that this is in fact
NOT
his true name. The man having adopted many names, many aliases over the years and through his travels, there are other countries that recognize the face of the man by other identities.
Age:
27 (Allegedly)
Race:
Human (Fullbringer)
Birthday:
October 31 (Allegedly)
Gender:
Male
Height:
183 cm
Weight:
85 kg
Blood Type:
A

Affiliation:
Human World • Naruki City
Role:
Occupation:
Phlebotomist (
allegedly
),
Serial Killer
Base of Operations:
Naruki City • Roaming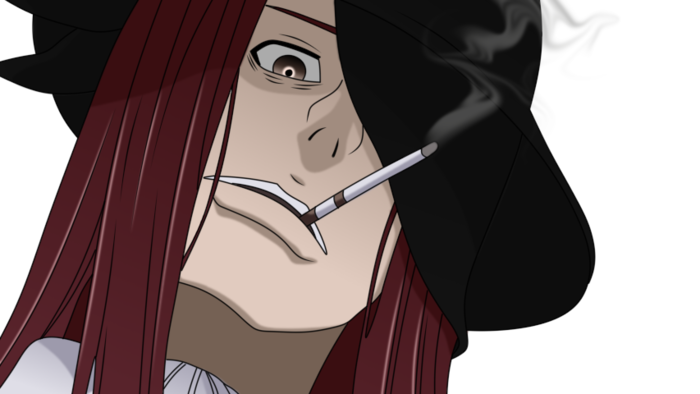 Notable Features:
Never without his signature hat, what stands out about this chain smoking gentleman is not the manner in which he dresses, or even his flowing crimson locks. What draws the focus and curiosity of others is the fact that his left eye remains ever covered, ever concealed behind a bandana.
Hollow Experience:
His mother is, what one may call a "
working girl
". Impregnated by one of her many clients, and for whatever reason be it fate, destiny, love or happenstance...she chose not to abort the child. While working the streets, venturing to one of the corners in which she worked she fell prey to an attack. Though never truly seeing the face of her assaulter clearly, she describes the being as
monstrous
, some hellish creature or demon. Unbeknownst to her though suffering several injuries, she and her child were saved thanks to a mysterious gentleman. She didn't get a good look at them before passing out due to the shock, fear and exhaustion coupled with her injuries. The scene was apparently horrific when proper authorities found her, blood splashed everywhere, painting the walls of the city red, covering over half of her body. Her survival was nothing short of miraculous.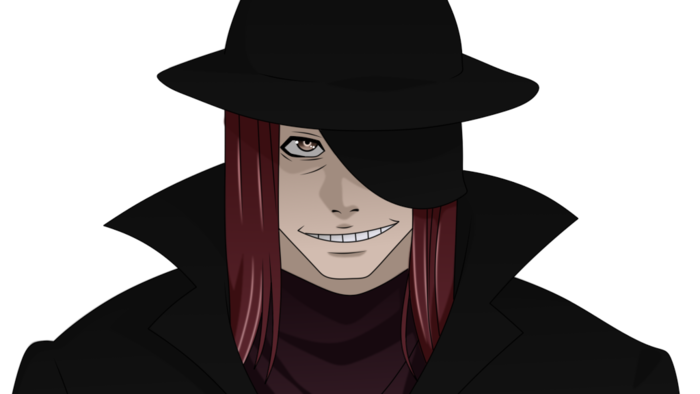 Personality:
Isaac despite being born into poverty, and watching as strange men came to visit his mother day in and day out, grew up to be a man who greatly values friendship, family and bonds of all kinds. He believes that despite all the distrust that runs rampant in the world, human beings genuinely wish to be understood by other human beings, and want to trust others. To that end he follows a strict motto, to attain friends one must first show themselves to be friendly. He aims to always present himself as that friend, a confidant, a shoulder to lean or cry on, an ear to vent to. Said to be quite the romantic, he alone is proof that chivalry is indeed not dead.
That
is the man known as Isaac Nilsen, that is how he is presented and how he is vastly known, and that is
NOT
his true face.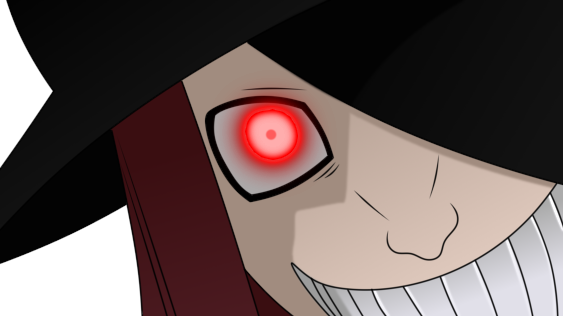 Quote:"If you want to scream now, do it to your heart's content!"​
The
real
Isaac is a cruel calculating pathological liar. Nothing he says or does can ever be trusted, the man lying as easily as he breathes. To this end it can be assumed that his name, his age, and even his place of origins are all lies concocted by the man. He lies and kills without remorse. Ever since he was a child the boy had trouble expressing himself. It was a fact that often disturbed and frightened his mother, a fact she did little to hide from the child, and so to ease his mother's worries, to make her happy he challenged himself to practice emotions. He roamed the cities, watching, observing those around him in their everyday lives and memorizing the different faces they made to different things. In his pursuit to emulate feelings he learned joy and regret to be his most difficult of challenges. They appeared unnatural, rigid and forced.
Circumstances would eventually see to it that his mother died at his hands, rattling something inside of him and it wasn't until he first killed a spiritually aware being who happened to be a Fullbringer, did he truly feel...elation. The thrill of the kill, of butchering those strange humans, the anomalies in the world, of those strange female humans who so reminded him of his mother was euphoric. There was something about the act and the sight of their blood flowing freely from their bodies as the spark of life faded from their eyes that just...did something to him, touched an invisible portion of his black contorted soul. Be they men, women, or children Isaac will hunt them down, stalk and befriend them, be drawn into their lives to attain his true goal...killing them. With a calm heart and a clear conscience he deprives his victims of their life, their blood and...their Fullbrings. He is a vile and twisted man, evil and madness incarnate, a representation of all that is evil in the world.
While aware of the Shinigami, Quincy and Arrancar he seems to show little to no interest in their activities. By his own admission, perhaps another lie or perhaps a mere slip of the tongue, he has watched the conflicts between the races, observed their struggles through the many years and finds it to be a bore. Killing them lacks the same sense of zeal as killing his fellow man. After all, is it not man who is born and then goes off to eventually become Quincy, Shinigami, Hollow or Arrancar?
Relatives:
Maria Antoinette
(Deceased Mother)
It remains uncertain if this is in fact, his mother's true name. As a working girl she was known only as Scarlet, due to her hair. It is a strong possibility that the name of his mother is a fake, made up by Isaac himself, or a name Isaac's mother made up when speaking to her son.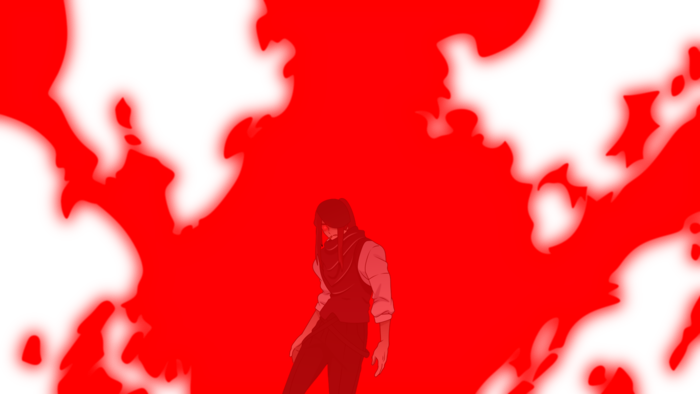 Reiryoku Level:
Immense Spiritual Power
At first glance the man known as Isaac appears as little more than a stripling, a neophyte barely tapped into the spiritual world. Weak, soft..inconsequential—words used by experts and masters alike to define the man, words that are completely, and utterly…
wrong
. Not unlike gazing at a distant mountain, or the tip of an iceberg; it isn't until one draws closer, delves deeper when they realize both the scope of his true power, and the scope of their insignificance in comparison. His cursed life, unbearably long has afforded him the time very few humans are allowed to grow, and nurture his power, to allow it to ferment to greatness and perfection until the point it is so crushing, so great, so devastating that the souls of everything around him scream in silent agony, and those well on the opposite side of Naruki City are capable of discerning it, should he allow such power to go unchecked.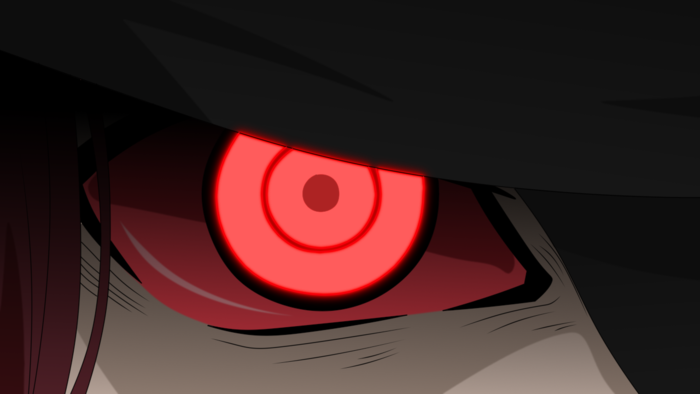 Sensing Reiryoku:
Master
Isaac's lying tongue has claimed to not be very good at sensing or detecting others. At best he is able to see the spiritual world otherwise invisible to normal humans, recognizing Shinigami, Arrancar, Hollow and ghosts. He, not unlike other novices, can detect large quantities of spiritual power left unchecked and unhidden but struggles in terms of tracing the source of the power should it be beyond his visual range, or those that are otherwise hidden. Isaac is of course an accomplished master in terms of detecting spiritual beings, a necessity for the man's extracurricular activities. He is able to gauge the strength of others, categorizing them into groups in terms of threat levels. He easily distinguishes the differences between Shinigami, Quincy, Hollow, Arrancar and Fullbringers, the scope of what he can detect allegedly extending to at
least
half of Naruki City. When focusing his sensory, his single eye begins to glow a vibrant crimson, his sclera turning a strange pink as if the vessels in the eyes have burst. This is a notable "Tell" that Isaac is actively searching and following one or multiple signatures. The Tell is of course fake, something created to manipulate the minds of "friends", allies and opponents alike as he has done so countless times without it. Isaac goes further to use the
souls
of the environment to track and follow those within the scope of his "field" of observation.
Reiryoku Control:
Mastered Control
For those having never met the man, knowing nothing of his capability, of the terrors of his identity, they liken him to a beginner, one needing to be watched and nurtured. His ability to manipulate his own power so pitifully pathetic it is nearly painful for one to watch. This display of inadequacy speaks volumes of Isaac's control. While he appears to be unlearned in using his Fullbring, in truth he has long since perfected it. The skill and mastery needed to control every drop of blood, every single blood cell that flows through his veins with such surgical precision—bending and contorting their state of matter, their shape, consistency to the point of even affecting his health, youth and longevity, makes appearing genuinely impotent to novices and veterans alike mere child's play to this prolific killer. The man treats every drop of spiritual power within his being, like his blood; an extension of himself, manipulating it as he pleases as easily as he does his limbs.

Reiatsu:
Master
With the face and identity of an immature Fullbringer comes an abysmal display in controlling the "
feeble
" spiritual powers he appears to have, appearing to buckle and succumb to the intense presence and pressures of those lauded spiritual masters be they Fullbringer, Shinigami, Quincy or Arrancar and Hollow; struggling to maintain his composure, clinging desperately to his consciousness. Not unlike his other repertoire of skills, Isaac is expertiley versed in converting his deep pools of spiritual power into a heavy invisible wall colliding with foreign pressures and barring their advance—often times appearing to rest within some invisible bubble that separates him from those around him, causing those spiritually aware to subconsciously avoid him, as if their path was obstructed and the only way forward...was around. Conversely the Ripper is able to dilute his very existence by dampening and extinguishing his spiritual pressure to the point it's as if the man himself ceases to exist, becoming little more than an idea or memory.
Reiatsu Colors:
Carmine
Isaac's reiatsu, not surprisingly appears to be a deep carmine, often giving others the impression of blood simply from staring at it.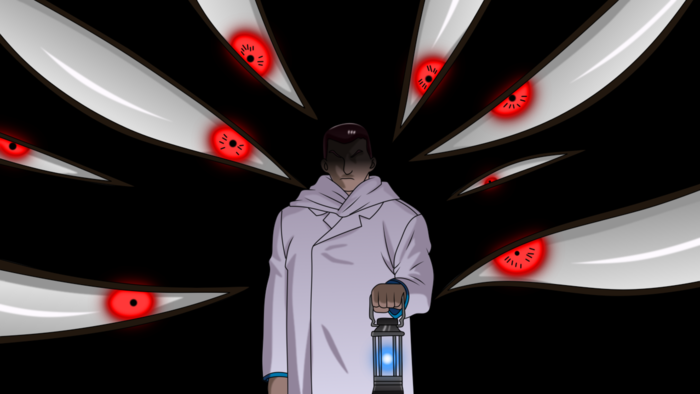 Reiatsu Effect(s):
Fear

Paralysis
Fear
, the simplest and most primal of instincts and emotions in all living things...at least, in the mind of Isaac the Ripper. His reiatsu, his
true
reiatsu when his true face is exposed, speaks to that primal instinct within those around him, exposed to his twisted presence. While the presence of others of his kind may naturally attract Hollows, his presence naturally repels them—their base instincts screaming countless warnings in their heads and their very soul. "Turn back", "Do
NOT
Approach", deterring those spiritually aware from taking further action towards him or against him, while simultaneously rendering them immobile. Mind and instincts tell them to run, to turn away but it isn't until the desire
truly
hits do they realize their feet remain glued, firmly planted to whatever surface they find themselves on. They're forced to gaze on helplessly in wait for the inevitable terror that is Isaac.
Reiatsu Type:
Standard Type

Fullbring Level:Master
To distant and observant Soul Reapers, to Fullbringers and Quincy alike, Mr. Nilsen, while holding the potential to become a credible and powerful threat, has yet to awaken to his true potential. Still coming to terms with his
newfound
life as a Fullbringer and familiarizing himself with his abilities, is the narrative woven by the man each time he must reinvent himself anew when moving from one place to another. While others speak and command the souls that exist in all forms of matter, Isaac
dominates
them, bending and forcing them into submission to adhere to his will. Water and air support him, keeping him hovering or afloat, rocks, stone and gravel rises to elevate him or act in his defense—giving the
young
man the appearance of an ESPER often dramatized on television and depicted in lore. The souls of all matter his to command. While those spiritually blind may be amazed and shocked into awe, the spiritually aware know better. When awakened to his Fullbring he found adapting to it and mastering it easier than others, given his Fullbring existed inside of him. Combined with his
extracurricular
activities, manipulating, maintaining and exploiting his Fullbring became a subconscious act for him, forcing him to consciously downplay his abilities at nearly all times to maintain his persona.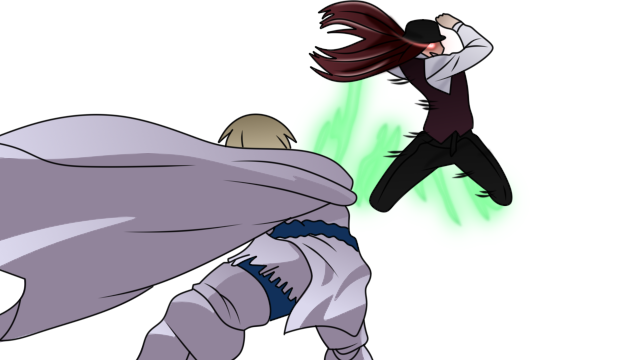 Bringer Light Level:
Master
Having long since awakened and mastered his Fullbring, crushed and dominated the countless souls of surrounding matter to his will, traversing the skies and propelling himself through the air like a bullet is a natural subconscious act to the man. Oftentimes the act of him reappearing next to or behind an opponent preceding the signature light green flicker of light. When he moves he often bounces around as if he were a rubber ball, ricocheting off the ground, walls and the very air itself, constantly tweaking and altering his trajectory while Fullbringing the area of his arrival, constantly building up momentum. Through use of his Fullbring, controlling the flow of blood through his legs, limbs or the entirety of his body, his speed and power further increases. When he displays his ability to others when not on the hunt, he is slow and struggles to maintain use of Bringer Light, growing visibly winded and fatigued after only a few consecutive uses, being left behind by his "
betters
" more often than not, as he recovers.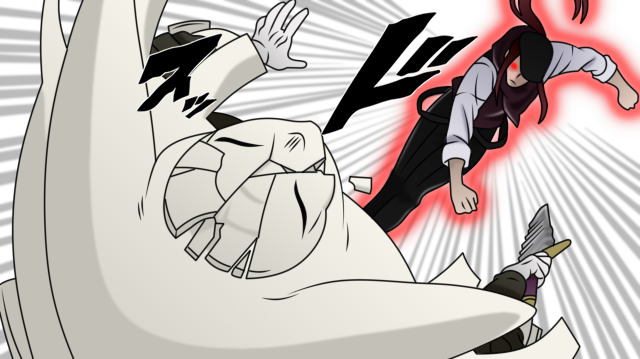 Hand to hand Combat Level:
Expert
Perhaps one of the few things the man does not keep hidden, is his ability to overwhelm and dominate opponents in a brawl. Living a life of poverty he was forced to be able to handle himself while walking the streets. His jabs are known to be incredibly swift and sharp, able to throw a volley of blows like a gatling gun. His physical appearance and demeanor belie the strength packed into his fists. His movements are rather unorthodox, sometimes taking the stance of a boxer before devolving into little more than a dogfight. Using the power of his Fullbring, by hardening his blood or conversely sending it pumping rapidly through his limbs, he's able to explosively increase the destructive force of his physical blows enough to fracture the masks of hollows, and even potentially dent and fracture the hierro of some Arrancar.
Stamina Level:
Immense
Despite his abilities, those who meet the man at first glance and from his shown behavior believe him to ironically be anemic. From his pale expression to his inability to maintain prolonged strenuous activities without growing physically winded and fatigued, his alleged poor stamina makes the man appear as more of a burden than an asset. When he so chooses to abandon his mask of weakness, he is healthier than most, able to fight for hours at a time, and utilize his Fullbring powers in rapid succession with no visible strain on his part. Opponents, or—rather
targets
, when pitted in combat with the man and witnessing his use of his abilities with such reckless abandon believe themselves capable of winning in a battle of attrition. It's such folly that has led to the increase in the numbers of his victims. Years of hunting, of killing through various methods and repeated use of his vitality demanding Fullbring has strengthened his stamina.

Skills and Abilities
:
•
Master Manipulator & Tactician:
: As a professional liar, it takes no effort or mental strain on his end to play the long game. Concocting stories and plans while implanting ideas, taking his time to nurture and cultivate the seeds of deception, for days, weeks, even years until just. The right.
Moment
. Allies and friends become enemies, families distrust one another, colleagues betray each other and then, Isaac strikes. His manipulation in life bleeds into battle, assessing not only his environment, but his opponents, their mannerisms, habits, visible ticks and cues and devising several traps and plans centered around exploiting all that he has learned and observed. Often a game of trial and error, the fact that he has continued to kill without being captured or even suspected for years, speaks volumes.
•
Spiritual Awareness:
From an early age, he was able to see the spirits lingering around in the world, unable to move on. It's from observing many of these spirits whom he had mistaken as normal humans, that Isaac learned a majority of the expressions and emotions he emulates. As his abilities and powers developed, he began capable of seeing Hollows and shinigami, the direction of their location, strength speed and numbers, as well as the ability to detect those on the brink of death, when visiting hospitals and speaking with the terminally ill, without any prior information or discussion he is able to accurately determine the remaining time they have left on this earth, his prediction overlapping with the diagnosis of doctors.
•
Knifemanship & Anatomy Expert:
Isaac is cunningly skillful with a blade, his skill and steady hand rivaling the greatest of Doctors when equipped with a scalpel. Able to throw his small knives with incredible speed and preternatural accuracy, to even making the blades curve after being thrown. While his hands are as steady and incisions as clean as a surgeons, his knowledge on human anatomy is equally as great as one. Intimately familiar with the way the human body works, the soft squishy, vulnerable bits to target that would cause the greatest amount of pain, the arteries to target for the greatest amount of blood spray, to even immobilizing and paralyzing someone. Conversely, this knowledge also aids him in performing field aid to himself and others should circumstances demand such.
•
Enhanced Durability & High Pain Tolerance:
The man can certainly appear to be a glutton for punishment, given the manner he takes and endures the attacks of his victims. Rising time and time again, his humanity is a debatable matter when seen ignoring the most grievous looking injuries. He shows little to no signs of pain or discomfort when harmed; on the contrary his cheshire-like grin seems to only widen, his desire to spill blood growing stronger, as his elation continues to rise higher and higher.

Equipment
: Knives, Cigarettes, Blood bags
Hidden Knives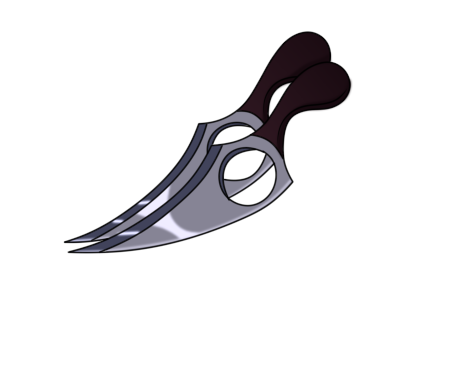 Isaac keeps multiple small knives on his person at nearly all times. He alleges it is to help make proper use of his Fullbring.
Blood Packs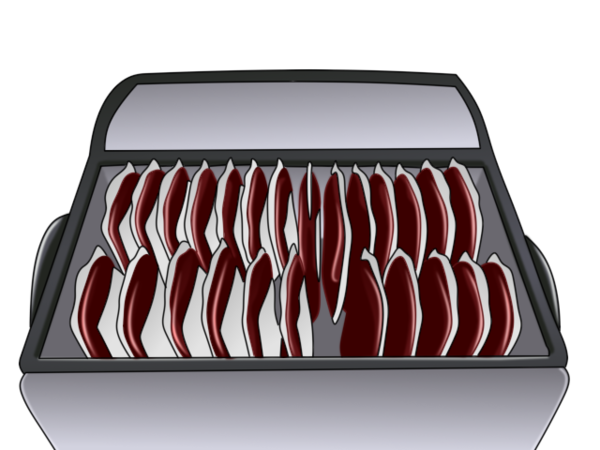 As if a stereotypical Vampire out of a novel or movie, Isaac keeps a steady supply of his own blood in packs, stored away in a cooler he keeps hidden at all times. He may at any given time, possibly have at least one or two packs on himself, giving him even more arsenal to work with while
working
. He is also not above replacing his blood with another's in hospitals when transfusions are being done, though always ensuring he targets spiritually aware humans who could be potential Fullbringers.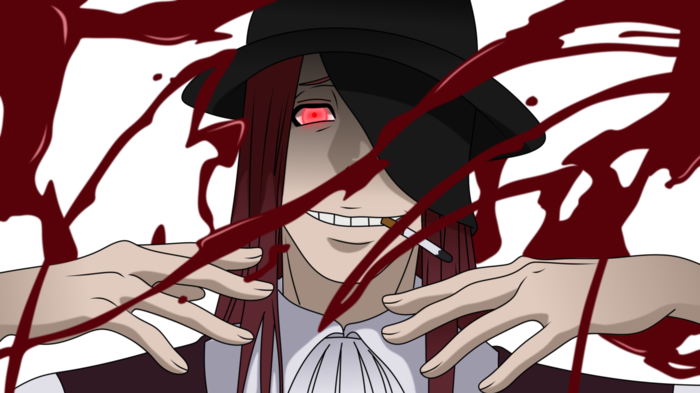 Item Affinity
:
The object that acts as the source of his Fullbring, the source of his power is the very blood that courses throughout his body. While he says it stems from his love for his family and pride in where he comes from, a place he never truly discloses, in truth it stems from his love and pride as a killer. To him the most precious thing any human can own including himself, is their lives. To Isaac, it is the blood that represents life, evident each time he watches the life slip from their eyes as the blood spills freely from their body.
Fullbring Name
:
Blood Will Tell
(血は争え, "Chi Kesshite Uso")
Fullbring Form:
The basic form of his Fullbring is little more than the man's very own blood, and whatever small and unimposing form he may have it take in order to ward off viewers and dispel any concerns of the more astute. More often than not this is done by moulding his blood into a small blade who's length he can control seemingly to an extent.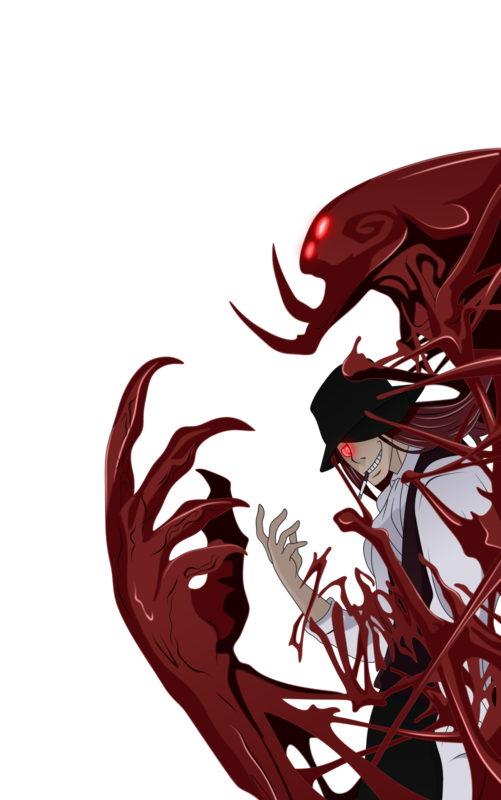 Complete Form:
Hiiro Kyojū
(緋色巨獣, "Scarlet Behemoth"; "Crimson Beast")
The complete form of his Fullbring is rarely ever seen. Isaac's blood spills forth from his body, seemingly endlessly, tendrils of the substance rising to wrap around their master, wreathing him in crimson as the blood continues to bubble and swell, growing larger, and taller, forming limbs and tusks until Isaac is no longer seen, and all that stands hovering above, is a crimson monster. When fully clad in his Fullbring, the scope of his powers and reiatsu are heightened to unfathomably high levels, greatly increasing his range of attack, while still having access to all his abilities and techniques. As the crimson titan is composed entirely of blood and reiryoku attacking it is futile as it can harden its body to deflect and block blows, or simply reform immediately should it somehow sustain any damage. It appears to act as if having some level of sentience and awareness as Isaac is able to respond and detect attacks while the golem is otherwise occupied, emerging partially from his golem to attack without doing anything to disturb or halt the attack of the other.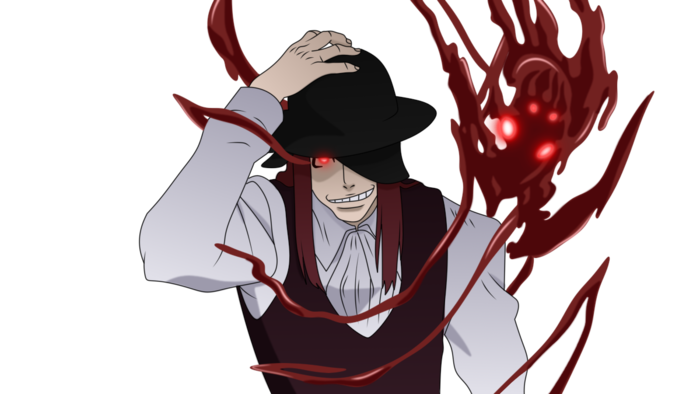 Fullbring Ability
:
Isaac reveals that his Fullbring's power allows him to manipulate his blood to an extent. When he first displays the ability, he uses a knife to cut the palm of his hand, to spill his own blood. Once spilled using Fullbring, he shapes his blood into a small dagger, claiming by hardening it with his reiryoku its strength is on par with a regular knife. That is the most basic of explanations, and displays of his power, and all that he reveals to hide the true scope of his Fullbring's abilities. Blood Will Tell gives Isaac full dominance over the entirety of his blood, from changing its composition from liquid, to solid to gas—to increasing his body temperature, pulse rate, and his number of red blood cells, increasing the amount of blood at his disposal, heightening his physical capabilities, and even faking his own death. As he can control the flow of his blood it allows him to make injuries appear more grievous, dramatic and fatal than they really are, to neutralizing most threats entirely. Isaac is so in tune with his Fullbring that, it will often activate and react reflexively to defend him, demanding he consciously subdue that aspect of its power. Able to conjure up a variety of constructs to attack his opponent, blades formed from his blood and condensed by his spiritual power have proven to be on par with the zanpakuto of shinigami in terms of strength, sharpness and durability, familiars made up of his life source acting as mediums for the Killer, increasing the scope of what he can see, hear and sense while also acting as minions to aid him in joint attacks against whatever would call itself his enemy or prey. Because Isaac is able to control his own blood, the ritual of cutting himself to draw it is, in reality...unnecessary, and little more than a gimmick to warp the perception of others. If he commands it, his blood will pierce and bore itself seamlessly through his flesh to respond to his will. This also means that his own recovery is vastly greater than a normal human and even Fullbringer, able to seal up his own wounds using his power. Thanks to his Fullbring being more forgiving in combat, rather avoiding being injured, amassing injuries that draw his blood rather weakening him it instead works in his favor as it is more advantageous for him to suffer his opponent's attacks, spilling more of his blood that continues to flow and increase in volume—ultimately overwhelming the opposition. Isaac uses his blood as a medium of attack, defense, and binding his opponents, cutting their flesh to drain and absorb not only their blood, vitality and reiryoku, but to forcefully rob others of their Fullbrings as well. By forcefully inserting his blood in others he is able to compromise their own blood with his, to puppeteer them to an extent.

Techniques

•
Blood Edge
(血刃, "Ketsujin"): The name is, by design deceptive in nature. It gives Isaac the ability to form blades of blood from anywhere on his body, manipulating the liquid to solidify in his hand, adopting the shape, length and design of whatever blade he so imagines, or blades that extend from his forearms, or legs for more sporadic combat. The strength and durability of the blades created are able to overwhelm any man-made weapon, and clash on even terms with the zanpakuto of Shinigami and Arrancar alike. By causing the blood to rotate at imperceptible rates it further increases the lethality of the
Blades of Blood
(血刀残, Kettōsan), allowing them to bypass the Hierro of Arrancar and potentially the Blut of Quincy. The deception in the technique is, it is not limited to only blades. Through the same technique, Isaac can conjure shields, bulwarks and other defensive constructs, as well as whips and other unconventional tools, weapons, and constructs.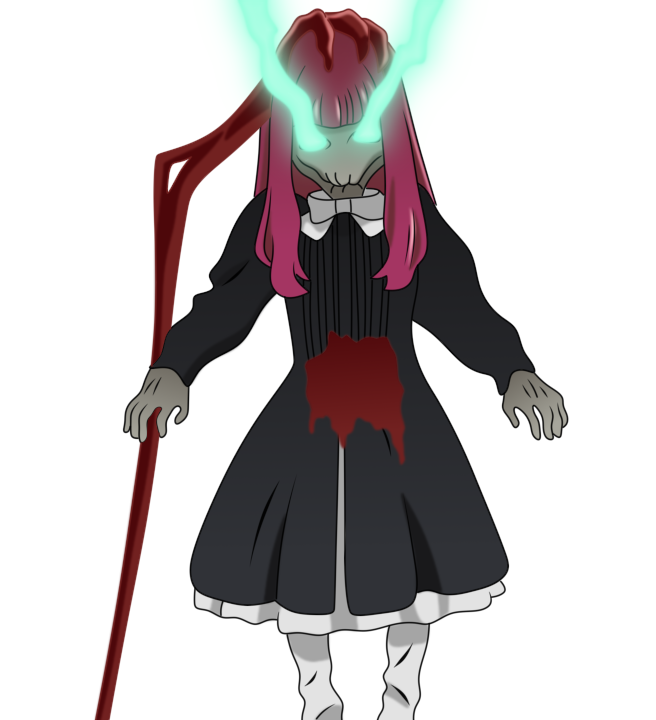 •
Blood Transfusion
(輸血, "Yuketsu"): One of the Ripper's crueler techniques, he forms a crimson limb composed entirely of blood. The fingers forcefully pierce and burrow into the flesh of the target. Once inside the limb begins forcefully siphoning the victim's blood, vitality, reiryoku and if a Fullbringer...their Fullbring as well. The process is, according to Isaac,
excruciating
, ultimately killing the victim leaving little more than a dried up husk deprived of blood, life and spiritual power. Isaac admits it's a troublesome ability even for him, and he is unable to make any more than three at a time. The limbs act as extensions of himself, and are able to extend and expand accordingly. The technique can also be used to forcefully inject his own blood into others, compromising their blood cells with his, and turning them into little more than puppets, albeit difficult to marionette.
•
Blood Seam
( 血縫い目, "Chi Nuime"): An ability that allows Isaac's body to close its own wounds. As miraculous as it sounds, especially by human standards it is not without limits. The less reiryoku he has, the longer it takes for the wounds to heal. The ability does nothing to repair things like fractures and broken bones, nor will it repair his major or vital organs or decapitation. He is
only human
after all.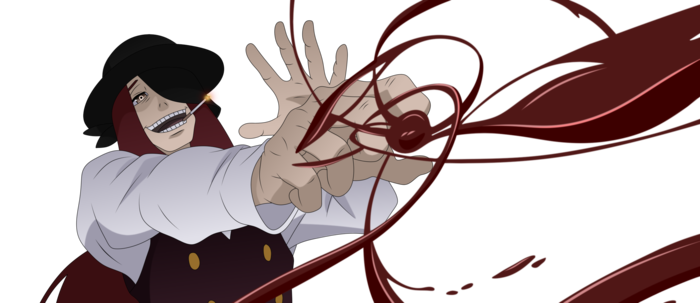 •
Piercing Blood
(穿血, "Senketsu"): The Killer's blood becomes shaped, fashioned and fired as projectiles, with speeds rivaling a Bala. The smaller he compresses his blood, the faster they fly and the further they can travel. These projectiles often take the form of pellets, bullets, and needles.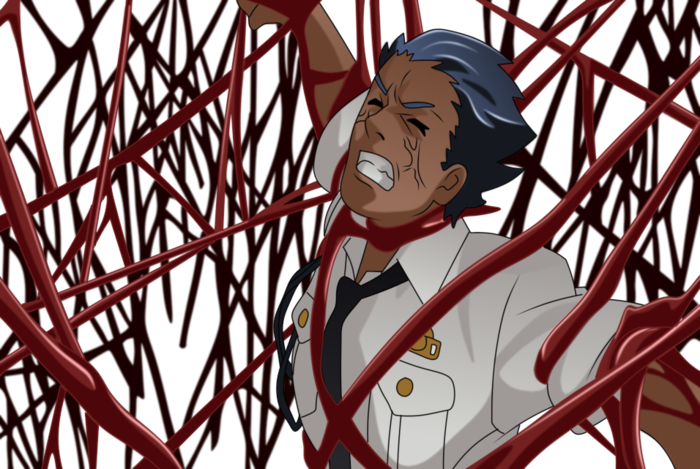 •
Bloodcurdle
(凝血, "Gyōketsu"): Isaac fashions his blood into tendrils, or threads, creating a net to ensnare his quarry. They coil tautly around the limbs and body of whatever they've captured, holding the tenacity of strong cable. The bindings are also used to register the pulse of his victims, constricting them tighter...and tighter...and tighter until that pulse ultimately
stops
.
Fullbring Classification:
Dual-Type

Enhancement Type & Clad Type

Facts & Trivia:
•Isaac is meant to be an amalgamation of Serial Killers, his last name taken from an actual Serial Killer
•He has claimed to past victims before killing them, that several Serial Killers they have read about or heard about were actually about him.
•Isaac has never taken the life of an ordinary human. Every victim if not a Fullbringer has at the very
least
been Spiritually aware to some extent.
•The name of his Fullbring comes from the idiom "
Blood Will Tell
".
Likes:
Reading, Traveling, Meeting new people,
Killing
,
Death
,
Blood
Dislikes:
Quitting, Being Stared at, Talking about his past
Hobbies:
Smoking, Making friends,
Murder
Favorite Food(s):
Rare to Medium Rare Steak, Pot Roast
Theme Song:
The Devil
by Rok Nardin

Biography
: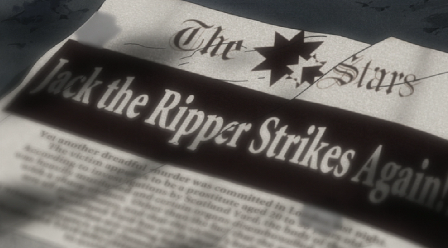 An only child, born to a single mother. Growing up the boy never knew his father, given his mother's perception, it could have been any number of men who resided in their small city, perhaps even men who had long since passed through it. Born into poverty, a working girl for a mother, his childhood was anything but ideal. No child wished to do anything other than ridicule and mock him, adults averted their eyes; women out of disgust, and many men out of guilt, fearing they'd see a hint of themselves in the boy, that their indiscretions may surface and come to light. The boy grew up, alone. Despite circumstances he had not grown depressed, sad or lonely—or rather, he didn't understand what sadness or loneliness was. No matter what mistreatment or sympathy was shown towards him, his expression
never
changed. It was an aspect of him that served only to further alienate him from others, and became one of his mother's many sources of turmoil. Criticized by her employers and client's for having such a weird child, one that never cried, laughed, smiled or got angry."
Something ain't right about that boy. That kid's a freak
", such was the assessment of others time and time again.
The time's his
condition
frightened off potential customers, his mother in a fit of rage and aggravation began beating the small child, venting her anger on his body. He endured the beatings, the chastising, the swears and the insults. He'd pick himself up, and venture out into the streets, turning his head as he watched their expressions, memorizing and then emulating them. No matter how good he mimicked these expressions, they lacked the spark of genuine emotion, it always seemed unnatural on the boy. As the years passed and the boy grew older, his relationship with his mother became more strained. Like a thin chord it continued to bear the tension until finally, it snapped. It was the Christmas holidays, his mother as always, had been out working, drawing in customers, leading many men astray from their homes in search for pleasure and escape from their duties as dutiful husbands and bread winners. No one knows how it happened, nor who the true culprit was...but, she would become the first of many. Authorities located her body abandoned in an alleyway, her blood pooled beneath her and drenching the walls of the buildings surrounding her. Her face had been mutilated, slashed and stabbed multiple times, it was as if she was mauled by some rabid animal. Perhaps what was more disturbing was the calmness held by the boy when news of his mother's murder was relayed to him. He shed no tears, he uttered not a whimper...there was a depraved sense of indifference shown within his dark eyes. With his father's identity still a mystery, and no immediate relatives to which he could turn, he was turned over to the state and moved from home to home, eventually fading into obscurity.
The boy's movements remain unknown, where he went, what he'd done as he grew older, and more mature. What is known is, there had been dozens of cold cases that started and still exist to this day within his homeland, countless unsolved, unexplained murders forming an incoherent puzzle, a pattern of madness and bloodshed. A shadow of death that stretches across the land.
There exists now a man by the name of Isaac Nilsen, hailing from overseas who finds himself taking residence in Naruki City. A chain smoking gentleman donning a mask of civility. His time in Naruki has been neither long nor short, but what is known is, there have once more been a string of strange unsolved and unexplained murders that have taken place over the months. Monsters other than Hollows, now call this humble city its hunting grounds.

Appearance
: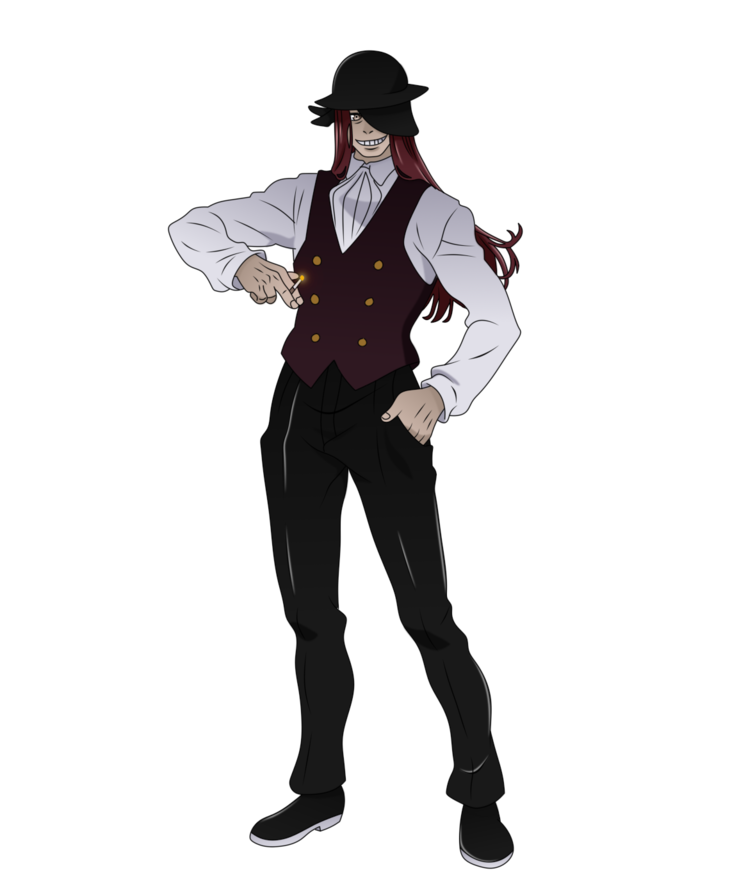 Last edited by a moderator: