characters
:
Oyama Hoshi
Location:
13th division Barracks.
People involved:
?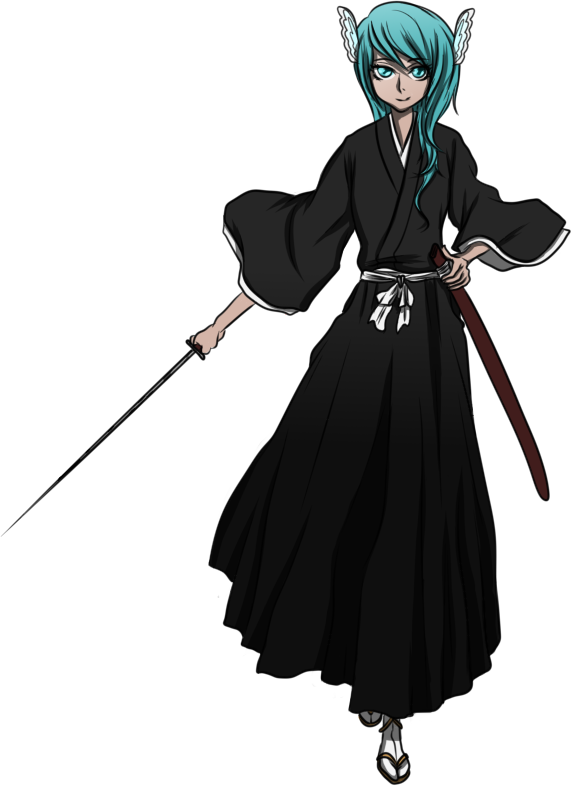 It was silent within the barracks, or at least the section she was in,for now she was the only one in the dojo's barracks, all around her hardwood flooring made of pine, shined to a glossy finish, with shōji walls separating the Dojo from the outside world. There Oyama could be seen swinging her Zanpakuto up and down, repeating the motion over and over again, and from the looks of it she had been at it all day, with sweat drippin from her face, and onto her Shitagi, and all the way through to her Hamaka. After sometime she would sigh and stand herself up, her head twisting and turning around to see if anyone was around, and much to her disappointment, no one was currently around her area.
"Why is no one here training?"
She said with a bit of a disappointing tone before collapsing on her knees from exhaustion; with her head looking up at the ceiling, then in a second she had fall onto her back, with her arms spread out and her zanpkuto still in hand, tough the blades tip had pressed against the wooden floor. There she had begun to finally catch her breath, her eyes closing before opening up quickly at the sound of the ground cracking open, followed by quick sounds of screaming and groaning; to which she jumped to her feet, and rushed outside, no one currently in sight, before running over to the front to where the last of the screams died out.
It didn't help that she was already sweating from practice, along with exhaustion rought upon herself from the practice, but her emotions were that of heightened as she was unsure what was beyond the door. Her hand reached forward, shaking and her facial expression would show that she was terrified of opening it up as to be unsure of what she would behind the door. Was it a mighty beast on a rampage? A hollow that somehow made it in?!?!? Or worse yet a division of rogues wanting to take over the seireitei itself!?!? Her imagination ran rampet as she pulled the door open only to find a wall of plants devouring people in different attire clothing from that of a normal shinigami. Without much thought she had slowly pulled the door back, and quietly closing it before backing away slowly, with her zanpaktou being gripped tightly.