"You smell particularly
ripe
this evening."
"Let's play a game: Which body part do you need the
least
?"
"This isn't happening to you for a reason. Well, one reason.
I enjoy it
."
"I'm told that you're a man that can't be broken. I've decided to come and see for myself."
"My babies are desperate to meet you! I haven't fed them in seven days... they must be
ravenous
! I wonder which parts they'll try first. Your eyes? Your balls? We'll find out soon enough."


La Novia
(花嫁,
Hanayome
, "
The Bride
"),
La Reina Araña
(蜘蛛女王,
Kumo-joō
, "
The Spider Queen
")

Character Name:
Ysabelle Cervantes
(
願い事
, "
my God is an oath
") - (
使用人
, "
servant
")
Ysabelle Cervantes (セルバンテス・イサベル,
Isaberu Serubantesu
) is an
Arrancar
and is the
Segunda
(2nd) Espada under the God-King of
Hueco Mundo
.
Actual Age:
535 years old
Physical Age:
Early 20s
Race:
Arrancar (Natural)
Hollow Type:
Adjuchas
Aspect of Death:
Obsession
Birthday:
February 14
Gender:
Female

Height:
167.6 cm (5'6)
Weight:
59.4 kg (131 lbs.)
Blood Type:
O negative

Affiliation: Las Noches

(ラス・ノーチェス),
Rasu Nōchesu
; Spanish for "
The Nights
", Japanese for "
Hollow Night Palace
")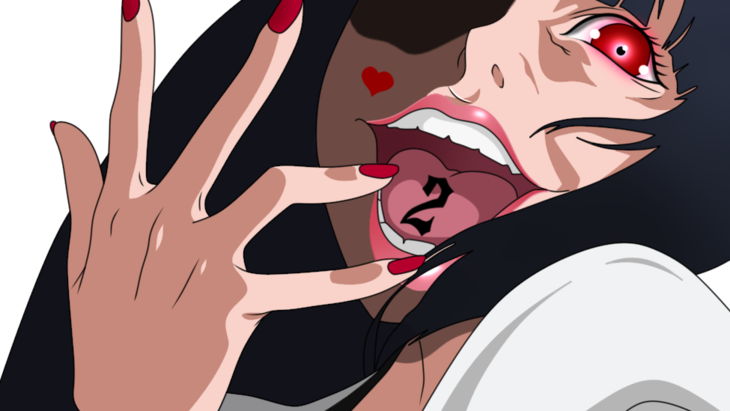 Title:
Espada
Number:
Segunda
(
2nd
)
Partner(s):
N/A
Fracción:
N/A
Base of Operations:
Hueco Mundo, Las Noches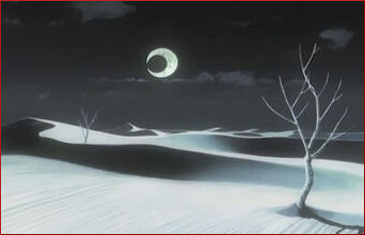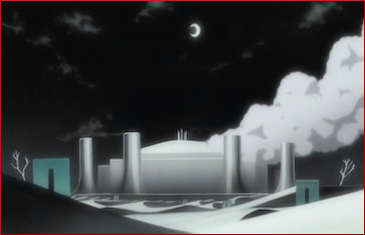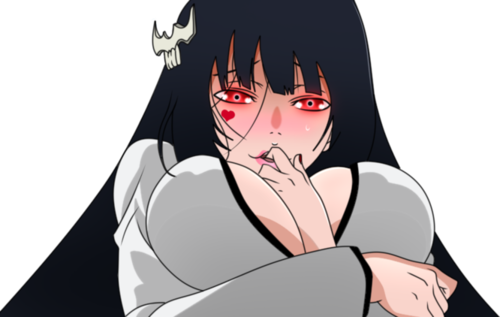 Notable Features:
Ysabelle is a very attractive pale-skinned girl with silky, black hair that reaches her butt. Her bangs are styled in a hime-cut and cover her eyebrows, along with two curved streaks that rest on either side of her face. A red heart is visible on her right cheek, just underneath her eyes. Ysabelle's clothing is pretty simple consisting of a white, low cut top with a matching skirt and thigh-high jet black boots. However, her large bust and noticeable curves are more than enough to make her stand out in a crowd despite her relatively plain outfit. Like other Arrancar, a fragment of her time as a Hollow still resides with her, taking the form of an intricate, bone-piece hairpin. Aside from her heart-stopping beauty, Ysabelle's most noticeable features are her often displayed wide, toothy smile and her captivating crimson eyes, capable of making a man fall in an uncontrollable lust or run straight home.
Hollow Void Location:
Her hollow hole is located directly in the center of her sternum, just above her breasts.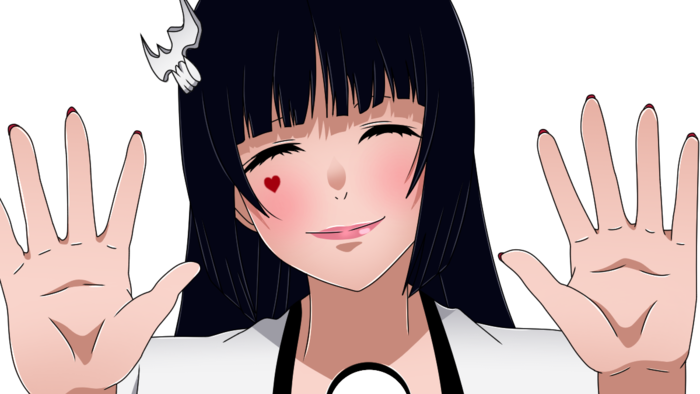 Personality:
What most see when first encountering Ysabelle Cervantes is a cheerful young woman, oddly out of tune with the very nature of what Hollows are perceived to be. She's extremely giddy and loves meeting new people, often complimenting strangers with her frequent catch phrase
"Que lindo/a!"
("How cute!") and is an avid fan of invading people's personal space. To an extent, she can be quite vain and judgmental of others' appearances and is very fixated on her
own
physical appearance, always wanting to look her best in case she happens to meet the love of her life. It only takes a few minutes of conversing with her to tell that she's quite the romantic, as all she's ever truly looking for is
"a dashing prince to sweep me off my feet!"
On the surface, Ysabelle seems to be just an overall bubbly person with a good heart and seemingly innocent nature. However, in reality...
Ysabelle is a genuinely, vile bitch.
Her true intentions and mindset appear to be the personification of pure evil, with no redeemable features. She is dishonorable, manipulative, ruthless, extremely sadistic, sexually depraved, wild, and completely capable of committing unspeakable atrocities without remorse, simply for pure amusement. Ysabelle fully admits and indeed revels in the fact that she enjoys killing innocents for no reason whatsoever, and that she is aware they don't deserve what she does to them– She simply enjoys inflicting horrific torture on people. Her sadism far surpasses those of typical Arrancar; she doesn't find pain to be only enjoyable but relishes at even the mere
thought
of inflicting as much pain and degradation as possible. As such Ysabelle rejoices when people support her or encourage her in battle, especially those close to her, greatly valuing their friendship, albeit in her own ways.
Whenever Ysabelle has the advantage in a skirmish, the girl is fearless, almost like a beast in human skin, reveling in the violence of personal combat. It's clear and equally bone-chilling to her opponents when they witness her perverse, playful, childlike giddiness as she inflicts pain on others, from flaying men alive to hunting and killing for sport.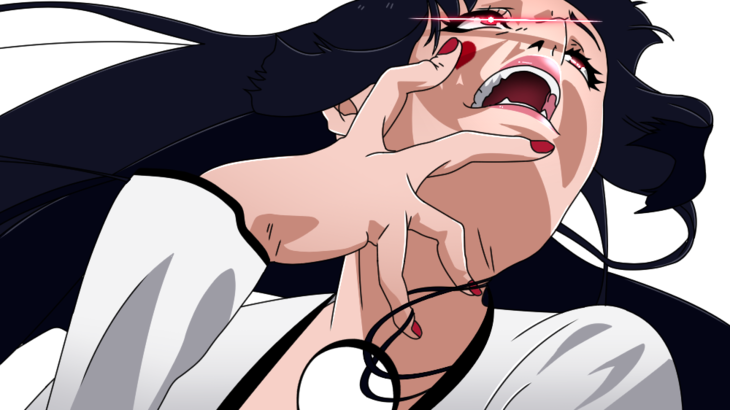 Quote:"I win the game if you start begging me to kill you!" –– Ysabelle​
In her own twisted way, Ysabelle is actually quite intelligent, possessing a certain low cunning which she is able to use to trick her enemies. She is particularly good at thinking on her feet, but reckless when it comes to long-term consequences. The Espada deeply enjoys playing mind games with her enemies using psychological torture and her specialized hypnosis, often tricking them into trusting her only to then break her empty promises. Due to having played said games, torturing helpless victims, and getting away with it all her life, Ysabelle is not used to the possibility of losing a confrontation. In the very rare cases where she is defeated is where her true personality shines, as the mere fact of their dominance over her is more than enough to drive her into a deep infatuation. The most tell-tale sign of this is how quick her expression and her body language shift, becoming a squirming mess of uncontrollable excitement and verbalizing her diseased delight through expressive moans and touching herself. It's unknown if this quick growing obsession is fueled by her want to come out victorious or if she is genuinely excited by established dominance over her. Regardless the results are all the same, as Ysabelle will sacrifice anything– even her own life for those she finds herself obsessed with.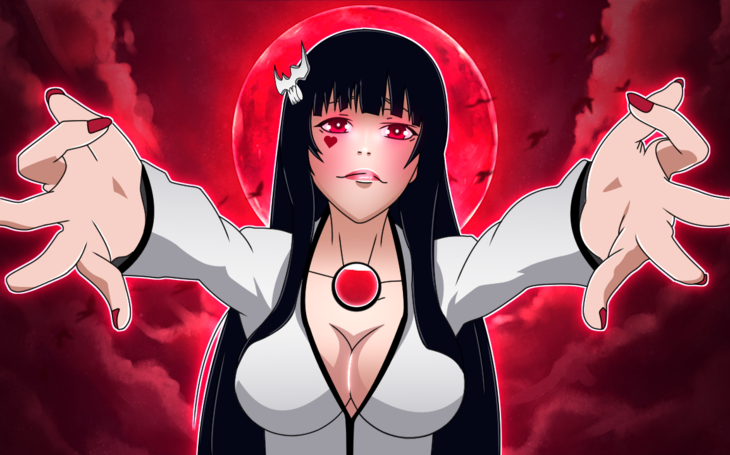 Reiryoku Level

Hierro Strength:
Immense Spiritual Power
For a petite, pretty and (seemingly) young thing as Ysabelle, her potential and vast pools of reiryoku are startling when noticed. She rarely boasts her full capacity right off the bat as she enjoys being underestimated, but when she finally liberates herself in the heat of combat, her spiritual power is explosive and overwhelming to those unfortunate enough to exhilarate her.
A testament as well to her Reiryoku Control and her shifting temperament: Unique to other Arrancar's Hierro, Ysabelle's armored skin in its standard form is extremely malleable– more comparable to a synthetic rubber than iron at all. Because of this, she is able to withstand hits regardless of its strength as her body can fold and contort to absorb the incoming force without risk of severe injury. Her battle style especially reflects this as she is able to throw herself in front of physical attacks willingly and show little to any signs of slowing down. Ysabelle's recklessness is further emphasized with her form-shifting hierro as she is able to crash into large structures and freefall from great heights while landing without the use of Sonido and without harm. However as a result, her physical capabilities suffer greatly as their impact is reduced due to her attacks being equally as malleable, like striking a building with a pillow.
This isn't to say she's only able to remain rubbery forever– When on the offensive, Ysabelle has also shown the capability to harden her hierro at will whether it be her entire body in an instant or a specific limb. While it's nothing impressive, she doesn't greatly rely on her hardened hierro too much and instead capitalizes on her fluidity in switching forms, hardening her limbs at the last second to deal a critical and unsuspecting blow.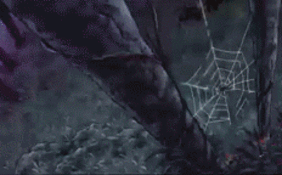 Sensing Reiryoku:
Master
Unlike the animalistic sensing techniques of some Arrancar, Ysabelle doesn't rely on any of her five senses at all– instead relying on the information fed to her through her webs. With the assistance of her spiderlings and her indistinguishable reiryoku webs, Ysabelle is able to receive bountiful amounts of information in a very short period of time. From the slightest shift in the wind to the most discrete spikes of reiatsu, the Espada's sixth sense is extremely honed and virtually perfect for espionage. She has also shown the ability to use both her spiders and her silk webs as mediums for
Pesquisa
and
Indice Radar
, extending her sensing range immensely. As a result of the sudden decline of available Hollows to devour, Ysabelle has found it greatly necessary to hone her sensing and tracking ability and because of this, her range can extend for miles and miles further in comparison to other Espada and Captain-level Shinigami.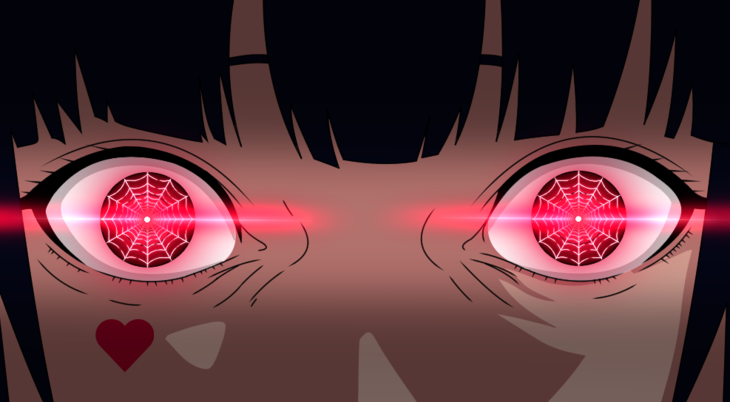 Descifre
(解読, Kaidoku; Spanish for "
Decipherment
", Japanese for "
Decryption
")
Similar in appearance to when her Hypnosis technique is in effect, when perceiving things in a heightened state, Ysabelle's eyes glow their familiar shade of red. When focused on a set target(s), her perception becomes greatly enhanced, allowing her to discern the manner in which all things around a set area connect—akin to threads connecting and interlacing together to form a metaphysical web. (terrain, habits, weapons, personalities, emotions, assumed weak points, etc). Because of this vital information being so easy to distinguish, Ysabelle is able to accurately judge very specific outcomes that even the most hardcore of strategists couldn't see with a single glance. With every shift and subtle variation, Ysabelle is able to adjust to even the smallest and most intricate changes, helping her to weave fate in her own right. This also allows for accurate deduction of opponents' strategies, as well as more skillful decision-making on how to better manipulate both people and events in the Espada's favor. However, she is limited to using this skill only in small increments at a time as continuous feeding of such information is extremely overbearing on one's mind, no matter how stable or unstable.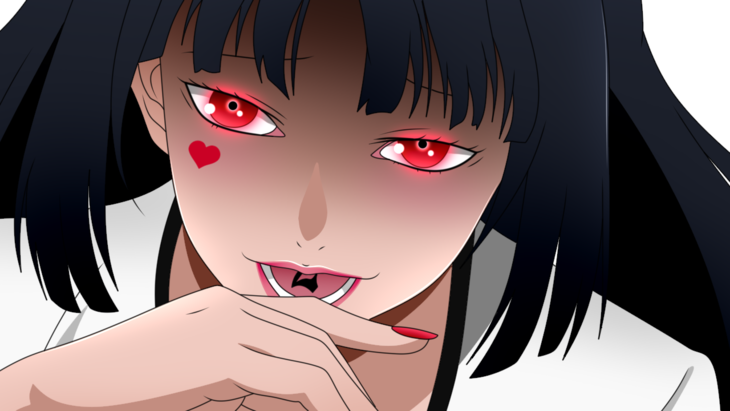 Reiryoku Control:
Mastered Control
A necessity for an Arrancar of her skillset, Ysabelle's reiryoku control is an essential ability to master for her techniques. Requiring maximal concentration to spin her signature reiryoku webs, the Espada has found the perfect formula with her control mastered, able to spin thread that is simultaneously sticky, strong yet flexible, and thin enough to be undistinguishable by the naked eye. At first, it would take her quite awhile to create her webs, something not ideal and virtually useless in the heat of combat. With greater training in reducing web creation and minimizing spent reiryoku, Ysabelle is now able to create entire webbed structures in the blink of an eye, a testament to her power. This time spent training her control in the dark desert of Hueco Mundo also spilled over into other aspects, like Bala creation and firing cero. As a result, she is able to fire both considerably quicker than most and without drastically draining herself of reiryoku despite their impressive force.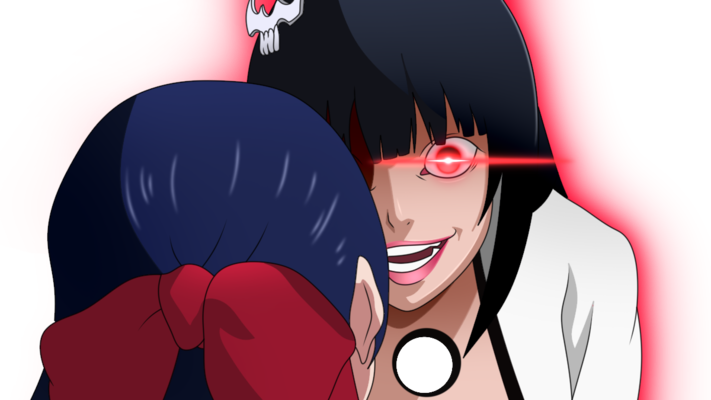 Reiatsu:
Master
True to her initial impression made on people, Ysabelle's reiatsu is not threatening in the slightest nor aggressive or intimidating as most Arrancars' tend to be. Hers provides more elation than anything, a type of weightlessness that is thought to only come from dreams, as if one is daydreaming themselves. This only allows her prey to further lower their guard and underestimate her, assuming the only type of deadly reiatsu are those that afflict direct harm. While no such effect is present in her reiatsu, Ysabelle's reiatsu is a potent enough medium for her hypnotic abilities, easily capable of entrancing anyone shell-shocked by her beauty and refreshing aura. While this is true in her own mind, the Arrancar is genuinely unaware sometimes of the horror she can afflict, unknowingly intimidating weaker enemies, to the point where they are frozen in fear. Where she sees those bewitched by her beauty, in reality, most are merely terrified by her crimson gaze and her maniacal smile alone.
Reiatsu Color

Reiatsu Shape:
Glowing red eyes
Ysabelle's reiatsu when felt by those around her is perceived to be a pair of giant, crimson eyes floating behind her and staring intensely at the one sensing her.



Reiatsu Effect(s):
Fear, Infatuation
Almost continuously oozing off her, her reiatsu's passive effect is rather pleasant. Often those meeting Ysabelle for the first time are shocked by her seemingly charming reiatsu in every aspect: from the initial feel, the way it visually appears, to the taste, down to even the rosy smell. The infatuation is akin to a "love at first sight" feeling, as her presence is definitely scarce among those in Hueco Mundo. That isn't to say her reiatsu is all sunshine and roses as she is able to corrupt it on the fly, the initial feel evolving into something haunting, the air around them thickening, and the rosy smell dissipating into that of cold iron.
Reiatsu Type:
Dual Type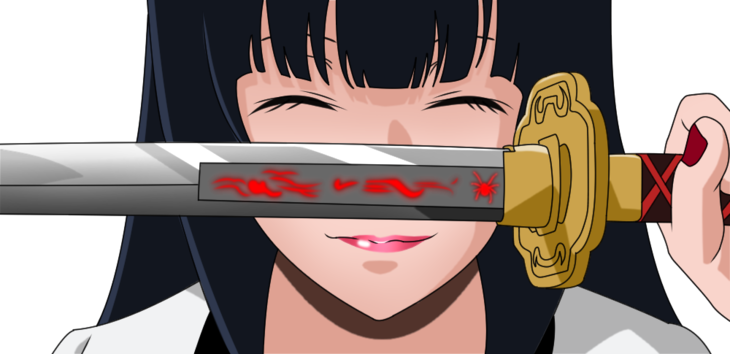 Zanjutsu Level:
Master
Highly skilled in her
own
style of zanjutsu, Ysabelle's technique is formidable in its own right. She doesn't draw her blade to kill– she draws it solely to have herself a good time. She purposefully brandishes a dull blade, making her cuts uneven, jagged, and all the more brutal to experience; In fact, she almost likens her zanpakuto to her own personal butcher knife, preparing her adversaries for their inevitable slaughter by her hand. Just like her state of mind, her movements are wild and unpredictable, making them hard to counter and even harder to endure. Despite how unpredictable her movements are, every slice and every single step she takes is deliberate– where one opponent might think they are one step ahead, in reality, Ysabelle is already three steps ahead. Ysabelle has mastered the art of the blade so well, she is able to simultaneously recognize both non-vital spots to lengthen her games while still inflicting wounds that cause profuse bleeding and unimaginable amounts of pain.
Sonido Level:
Expert
Perhaps her weakest discipline, Ysabelle rarely utilizes Sonido during battle. Not because she is unable to outpace most of her adversaries but because... she doesn't need to. Boasting an absolute defense and capable of taking the most devastating of hits without slowing down, Ysabelle has little reason to dodge assaults that would otherwise deter her from the one thing she craves the most: the inevitable kill. Only outside of combat does she display her speed, instantly materializing in a new location a short distance away as if teleporting and clearing large distances in an incredibly short amount of time.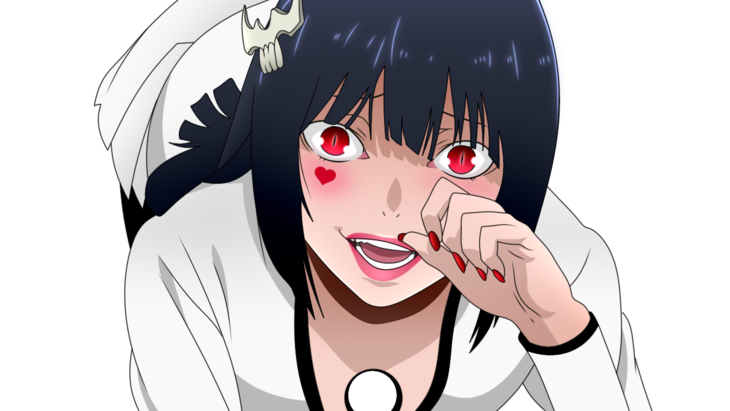 Hand to hand Combat Level:
Master
​
Quote:"Is it alright if I take that? That thing beating in your chest?"​
Unexpected due to her otherwise demure appearance and the lingering stereotype that pretty girls can't throw a mean punch, Ysabelle thrives the most when left with solely what she was born with. Able of ripping a man in half with just her bare hands, the Espada truly is a monster in the flesh, holding unbelievable strength in her small frame. She is able to upend the earth beneath her with a single step and with reiryoku for reinforcement, is able to send a man flying through several structures with a mere strike.
However what sets her apart from other Arrancar is not her superhuman strength, but her equally superhuman durability, capable of taking blows from souls many times her size with little to no significant damage taken. Because of her evershifting hierro, Ysabelle can be sent flying and make direct impact with surfaces that would otherwise gravely injure or kill other souls and come out as if she had landed on a bed of feathers. It is because of her remarkable resilience that she is able to pursue ferociously strong individuals relentlessly without fear of retaliation, because to this day even the brawniest of the brawn have been unable to permanently injure her.

Skills and Techniques: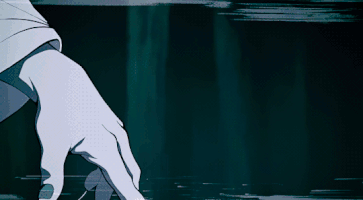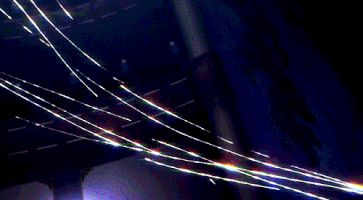 Seda Hierro
(鉄絹, Tetsukinu; Spanish for "
Iron Silk
", Japanese for "
Steel Silk
")
Similar to her own hierro and the threads her reiryoku spiders create, Ysabelle is able to produce her special type of webbing; However, while her spiders' webs aren't tangible, Ysabelle's threads are very much real. As her reiryoku constantly flows through each thread she makes, each individual tendril's strength far surpasses steel while still holding impressive elasticity, and is extremely sticky, comparable to an instant and robust adhesive. These threads also cannot be cut by conventional means and are impossible to slice through with a plain zanpakutō. A characteristic also shared between her own webbing and her spiders' is their resistance to reiryoku, able to stall kidō up to #70 in mid-air as well as most fired Cero from Espada beneath her in rank. In her resurrección form, this resistance grows greater, able to entrap virtually all offensive kido as well as possibly even a Gran Rey Cero.
These threads flow acting as extensions of her being and as such share the same passionate hunger for their target even without actively being aware. Instead of waiting for their prey, Ysabelle's webs equally carry their weight and actively hunt for their prey, shooting at great speeds to entrap those in its path. These webs are strategically and more often than not, inconspicuously placed on the battlefield. From here, the webs become responsive to any sign of reiryoku; Thick strands of silk and webbing spring and jut out, ensnaring people, and attacks alike that trigger its response. The unique webbing serves to also distort and bewilder the minds of those that come within millimeters of it, serving as a medium for Ysabelle's hypnotizing abilities and from that point on, stuck right in the Espada's hand.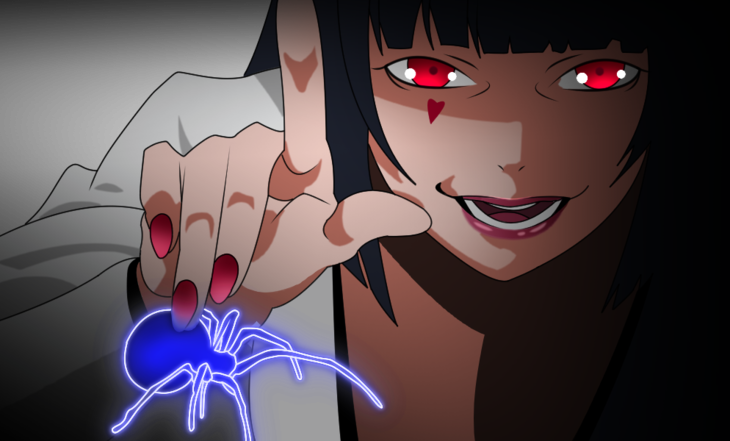 Arañas de Poder Espiritual
(霊力具も, Reiryokugumo; Spanish for "
Spiritual Power Spiders
", Japanese for "
Reiryoku Spiders
", VIZ. "
Spiritual Equipment
")
Although not composed of reiryoku, their bodies seem more spectral than corporeal and can only be physically seen by those who are spiritually aware. Their numbers are immeasurable, the reiryoku spiders being both small and numerous. A single cluster of spiders can hold tens of thousands, producing spiderlings by the thousands with each and every egg sac. Due to their size and unique bodies they are almost impossible to feel even with several of them crawling over one's flesh. Because of their weightlessness, they can also stealthily attach their threads to intended victims without them noticing.
The spiders' main source of nourishment is reiryoku, able to easily feast on any foreign reiryoku without any harmful adverse affects to themselves. A single bite from these spiders can paralyze the reiryoku of their prey making them incapable of properly utilizing their reiryoku or cast kidō. At the same time the bites do not naturally heal, causing hemorrhaging of their reiryoku. Due to the very nature of their prey, (reiryoku) these spiders make for excellent sensors. Similar to Ysabelle, this unique species of spider can produce their own special webs that entrap any and all reiryoku that comes into contact with it. The web's strength is undeniable, indiscriminately ensnaring reiryoku outside of those of the spider's master. However, the web cannot interact with anything tangible, and is impossible to see without the aid of spiritual awareness that allows one to perceive reiryoku in the first place. Any reiryoku that becomes ensnared in the web remains suspended in place, causing kido to seemingly stall in mid-air, and the reiryoku flowed and imbued in weapons and items to remain trapped. Once trapped, the spiders immediately swarm the reiryoku to feast upon it and are able to transfer said absorbed reiryoku to their master or others.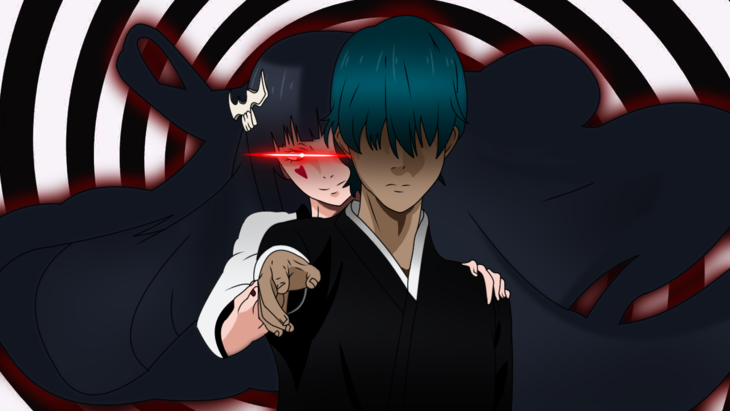 Quote:"It's alright... look straight at me. You can let yourself go... but you can't escape from me."​
Fascinante
(優艶, Yūtsuya; Spanish for "
Fascinating
", Japanese for "
Spellbound
", VIZ. "
Hypnosis
")The first feature of Ysabelle's aspect of death;
Fascinante
is the power to alter the focus of her victims with illusions centered around herself. These illusions in nature are quite seductive and can provoke a range of given emotions, which may manifest differently in each person but generally carries the ability to affect the minds of those it is used on greatly in some way. While a simple glance into her eyes is sufficient enough, Ysabelle is able to entrance souls in various ways, whether they glance at something as insignificant as her fingertips or merely a feeling of her reiatsu. Assumedly, most who don't find themselves attracted to Ysabelle would find this hypnotism to prove futile but the technique itself does not rely on them falling for her- they simply are unable to avoid her.
In essence, Fascinante projects her obsessive tendencies on her opponents, forcing them to depict everything as the second Espada. Comrades that fight with them take the form of Ysabelle, not at all appearing hostile but still an unsettling sight all the same. It also becomes increasingly irritating as opponents begin to realize they are unable to shake her presence, appearing in their line of sight at all times. This is further amplified in larger groups; While weaker groups would find it much easier to overpower the second Espada in sheer numbers, this ability destroys the mere concept of teamwork, as the only perceptible presence whether it be through the five senses or even more frightening, sensing reiryoku, is Ysabelle. This inherently compels those who have chosen her as their enemy to also be coerced into having her as not only a comrade, but to be their everything– anything they would ever need.
She has even shown the ability to hypnotize those with more potency through a bite, (
Mordedura Esclavizante
; Spanish for "
Enslaving Bite
") effectively mutating their reiryoku to forever hold a portion of her own within them. While this is more difficult to achieve, the end result ensures her role as more of a parasite, forever siphoning from the target's reiryoku whenever she pleases and having unhindered access to their mind and body, forever plaguing them with invasive thoughts and uncharacteristic physical urges. In an extreme case such as this, this also allows Ysabellle to take complete control of her victim's body, forcing them to do exactly as she wishes. This loss of self sense is visually indicated by similarly glowing red eyes that radiate from her victim.
In its weakest state, Ysabelle is able to simultaneously sense and quell the killing intent within those against her as well as flare the emotional rage of her comrades and cowardly opponents alike to inspire them into battle. Her abilities don't just involve rage though, as she can cycle through virtually every emotion and bestow the hypnotized with said feeling. On a deeper level, Ysabelle has also shown the capability of inserting subliminal messages into the subconsciousness of those that find themselves lost in her gaze, manipulating them into believing that those were their own thoughts. This is especially noticeable in action when she has lost her edge in the battle, effectively allowing her opponent to pull their punches and not deal any fatal blows while she recovers. This also is effective when she wants to avoid a battle entirely, convincing said adversary to walk away for good.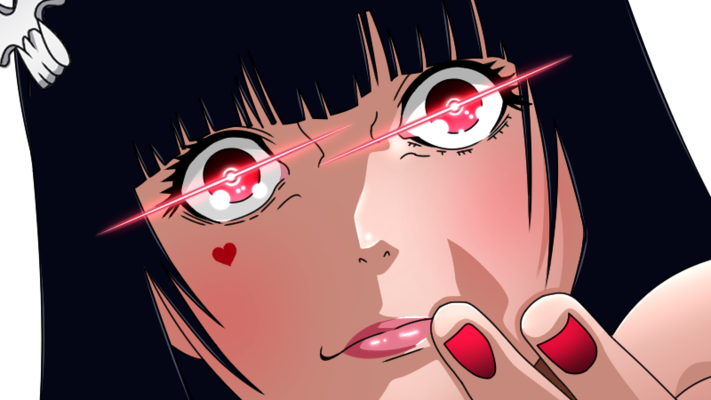 Quote:"You show promise... but promise won't save you from what comes next."​
La Diana
(執着対象, Shūchakutaishō; Spanish for "
Bullseye
", Japanese for "
Target of Obsession
", VIZ. "
Object of Obsession
")
An ability said to be the greatest within the arsenal and the true embodiment of the stalker Espada;
La Diana
grants Ysabelle the ability to never lose sight of her prize. Like her signature hypnotic spell, it merely takes a single glance to lock on to her target- the only thing she'll focus on.
Caught in her web, Ysabelle's tracking skills of her mark are enhanced tenfold no matter how slippery or speedy her victims claim to be; It's due to this ability that she's able to keep up with the fastest and most elusive despite lacking in speed herself. This troublesome grasp is also passed on to anything that is considered an extension of herself; Whether it be her unbending sword changing direction mid-jab, her threads traveling through the air like snakes, or a fired cero wildly pivoting to seek out its prey. Defying the laws of physics, her attacks seem to bend and contort wildly in mid-air in hot pursuit of her target. This ability is also applicable to her own body, mimicking flight by making herself the weapon and her opponent the target. With
La Diana
, dodging her attacks and approaches are merely a dream, and making any sort of attempt to fool her is useless- her focus unbreaking.
Combined with the potent
Fascinante
, Ysabelle's aspect of death at its' highest power essentially allows her to control
all
focus, redirecting her adversaries' assaults away from herself while simultaneously landing her own strikes with deathly precision... or so it seems. While she is physically unable to literally control that which is not part of her own essence, by manifesting objects in her surroundings to take her likeness, opponents instead find themselves attacking objects as mundane as a tree which they have mistaken as the Espada herself. This fatal mistake is even more amplified when their own comrades are confused for Ysabelle, able to easily trick a group of individuals to fight against each other with a mere glance. It's easy to assume one may find an advantage of attacking her as a group, yet opponents soon find that this only makes their job that much harder, instead having their plans effectively turn against them and in the Espada's favor. Layering her deception even more, with her illusions she is able to even feign injuries, appearing to be struck from attacks that were miles away from actually threatening her for as long as he pleases. This allows her opponents to assume they have the upper hand until the very last moment, only to be utterly crushed by an upsettingly, healthy Ysabelle.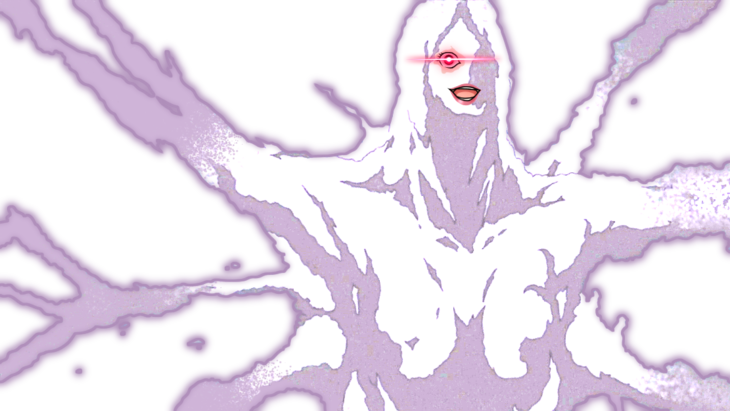 Pelechar
(流した, Nagashita; Spanish for "
Molt
", Japanese for "
Shedding
")
An ability that far surpasses the standard Arrancar
High-Speed Regeneration Technique
; Used primarily after sustaining massive injury or as a means to elude a seemingly inescapable attack, this technique allows Ysabelle to form an entirely new body, typically emerging from her cracked skin like an insect leaving its shell. She has even shown the ability of reforming herself from separated limbs– meaning essentially any part of her body can be used as a catalyst for regeneration. After emerging, her clothing and injuries are completely restored, with even amputated limbs being regenerated. Whilst the technique has the additional advantage of potentially being extremely difficult to detect, its use consumes a great amount of reiryoku. However, the great benefit is that this technique can seemingly be used no matter how serious the injury so long as she has reiryoku, as Ysabelle has displayed the ability to use it to materialize a new and more durable body even after having her hovering on the brink of death. Her mastery in her molting method has made her seemingly invincible, turning what would be short skirmishes into days-long battles.


Zanpakuto Name:
Egoísta
(肉食手 (エゴイスタ),
Egoisuta
; Spanish for "
Selfish
", Japanese for "
Flesh Epicure
";
Viz.
"
Self Flesh Devour
")

Release Phrase: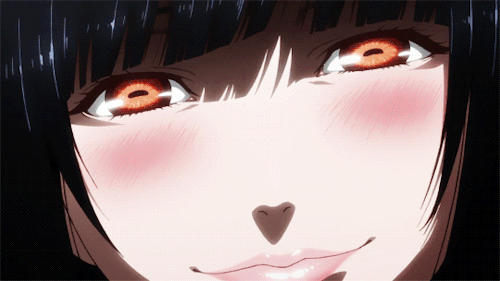 "Kiss, Egoísta."

[
Resurrección:
Activated with a single kiss upon her blade's hilt,
Egoísta
melts into a crimson light and from her lips spreads outward, initiating her transformation. The light travels downwards, altering her otherwise plain outfit into a tattered mid-length white dress, mocking the appearance of a trashed wedding gown. While the dress is sleeveless, she also adorns matching shoulder-length white gloves with her mask fragment expanding into a glorious tiara. However the most drastic feature of her metamorphosis is the additional limbs that now sprout out from her back. In this form, Ysabelle now has six additional black spider-like limbs she is able to control, either individually or as a unit. These new appendages grant her more fluidity in movement, as she is now able to scale large structures with relative ease as well as travel extremely faster.
Resurrección Abilities:
In her released form, Ysabelle's already formidable hierro is buffed innumerable times over, able to sustain insane amounts of damage and shed her exoskeleton even quicker than before. Already showing the ability to regenerate at a moments' notice, she's virtually immune in this form as injuries sustained no longer draw blood, instead leaking out the black matter that makes up her molting technique and a white substance that can only be assumed to be her thread silk. She's able to quickly shoot this sticky silk from her mouth as well as excrete it from virtually everywhere else such as her fingertips or her pores, which she can use to quickly weave various web designs with her extra appendages. Her extra appendages are also extremely durable in their own right, physically able to deflect zanpakutō even in their Bankai state and despite their sharpness or weight. Unlike in her sealed form, her webs now are able to be coated in a special produced venom, able to eat away at both reiryoku and flesh. This venom also isn't limited to just her threads, as she is able to leak out this poisonous substance herself, either through her mouth or through her pores, making physical contact with her even more dangerous.
Esputo Venenoso
(毒たん, Dokutan; Spanish for "
Venomous Sputum
", Japanese for "
Poison Spit
") – A simple spitting venom attack, that is capable of dissolving everything it touches.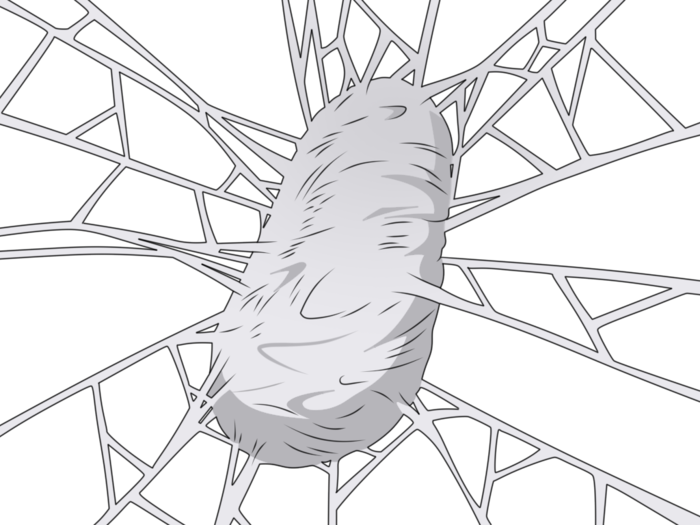 Capullo de Ablandamiento
(軟化繭, Nankamayu; Spanish for "
Softening Cocoon
", Japanese for "
Softening Wrap
" VIZ. "
Flesh Softening Cocoon
") – The technique works by entangling her target in a web-cocoon filled with acidic fluids which are capable of dissolving the clothes of the victim. The acid will then move on to the target's flesh, making their body soft and ready for her to consume.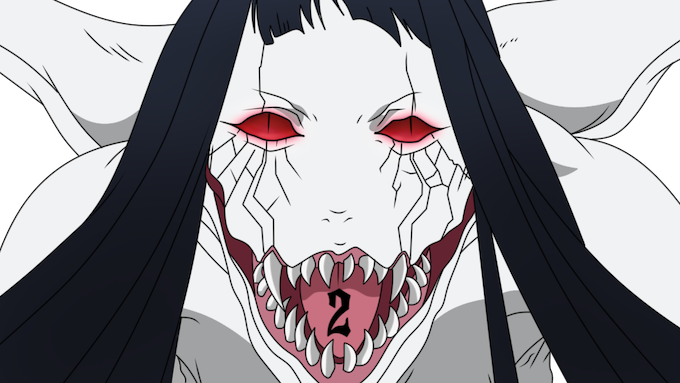 Quote:"If you won't love me, I'll make you love me... and only me." ––– Ysabelle​
Segunda Etapa:
At first glance, it looks as if Ysabelle herself is consumed by her own reiryoku, effectively crippling her and leaving her as nothing but a dried husk. But from the husk is where Ysabelle emerges, crawling out limb by limb from her former body. At first, one leg protrudes from what used to be her mouth, now forcefully split open as the other legs and her head exit. Her once heart-stopping beauty is now replaced by dry, cracked skin and the appearance of a gigantic spider, many times larger than the average man; The only features recognizable about the Espada being her tongue tattoo, her sharp-cut bangs, and her entrancing, crimson eyes.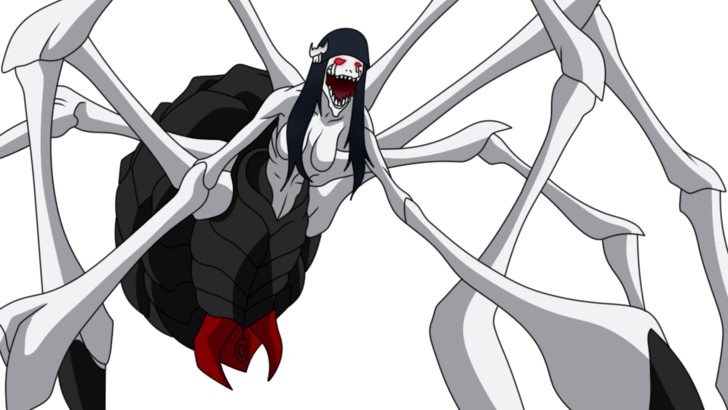 Segunda Etapa Abilities:
While it is formally known as
Segunda Etapa
, Ysabelle likens it more to her final stage, addressing this transformation as her
Última Etapa
. (究極形, Kyūkyokukatachi; Spanish for "
Ultimate Stage
", Japanese for "
Final Stage
", VIZ. "
Ultima Form
") Resembling its namesake, Ysabelle reaches the pinnacle of her power, becoming both the ultimate sword and the ultimate shield in all of her monstrous glory. Her already superb strength is multiplied tenfold, able to skewer through several men with one piercing strike from one of her many legs. Ysabelle's numerous appendages as well as her entire body can withstand the brunt of the most ferocious of physical strikes and can greatly hinder the greatest of ceros and kidos alike. Her threading skills are also further heightened, able of weaving amazingly intricate and large constructs to ensnare foolhardy opponents and ripen them for consumption.
Perhaps the greatest transformation however, even more drastic than her outward appearance and her practically invulnerable state, is her dastardly reiatsu. There is no glimpse of pleasantries when her reiatsu is emitted now, only emitting utter anguish and suffering. The lightness and comforting aspects of her reiatsu are forsaken, instead replaced by an unshakeable heaviness– as if said target has suddenly befallen a tragedy or a severe heartbreak. Along with sensing her reiatsu also come auditory cues– a haunting, almost torturous wailing coming from her being, as if being released from her own mouth. In truth, it is an ability only available for use in her Última Etapa, and is likened to a personalized
Vagido
.
Lamento de La Viuda
(未亡人嘆き, Mibōjinageki, Spanish for "
Widow's Wail
", Japanese for "
Widow's Mourning
") – A product of Ysabelle's aspect of death; With the mourning of a fantasy that she knows will never be realized, in her Última Etapa, she is capable of releasing a deafening and distress-filled wail. This cry of pain discharges a dastardly wicked shockwave from her mouth, capable of simultaneously negating and obliterating virtually everything surrounding her.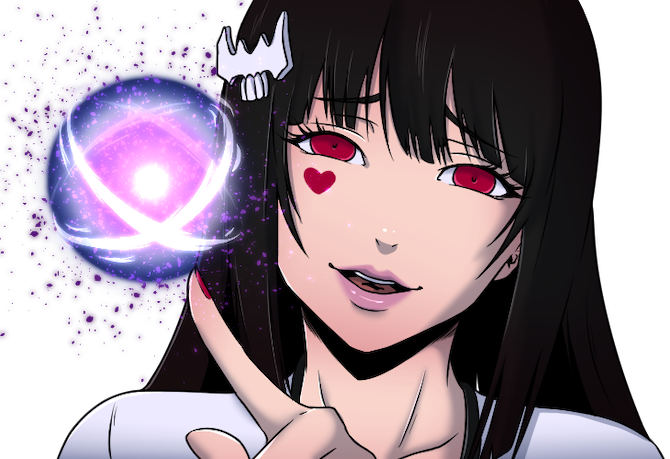 Cero:
(虚閃, Sero; Spanish for "
Zero
", Japanese for "
Hollow Flash
", VIZ "
Doom Blast
") – As formidable as other Arrancar's ceros appear, Ysabelle's is definitely ranked among the more tame looking adaptations. With its small physical form, her Cero is likened more to be the size of a Bala and is oftentimes mistaken for one when initially formed due to its modest size and remarkable speed; However, it's when Ysabelle's cero is fired into an alarmingly large beam and then makes impact with a surface that its true power is revealed. While it can be ignoranty mistaken for something as small as a bullet, its ferocity is more likened to a nuke, instantly obliterating every thing in between it and its target– even the very air it soars through. Upon impact, the explosion caused from this supposedly sad excuse of a Cero is magnificent, capable of annihilating an impressively large area and emitting enough force to send individuals and obstacles alike flying a great distance. Due to its extreme compression upon creation, when released, even the residual energy and force from her Cero is potent enough to completely disintegrate nearby stone and bone alike from merely the shockwave. This power only amplifies in her resurrección and becomes virtually unstoppable when her Última Etapa is achieved.

♡ Ysabelle's spider motif is heavily inspired by existing characters like Arachne Gorgon from Soul Eater and Jorogumo from Dororo.
♡ Ysabelle's lustful advances are not limited to men. However, she greatly dislikes competing for those she vies for, and as a result, easily grows jealous of good-looking women.
♡ While she is one of the few Espada without a fracción, it's rumored that at one point she had up to 3 at once sometime ago. It is said as a result of extreme boredom, Ysabelle released them all from under her servitude and after three days, began to hunt for them as a grim form of entertainment. Unhappily, it took her less than 24 hours to locate all three– and their punishment for not hiding better? Consumption.

Likes:
Dancing, Cats, The tormented screams of the damned, Muscles, Compliments
Dislikes:
Being hungry, Competition
Hobbies:
Skipping, Daydreaming
Favorite Food(s):
Anything bloody

Theme:
Spider Lily
Battle Theme 1:
Resurrection
Battle Theme 2:
Ultima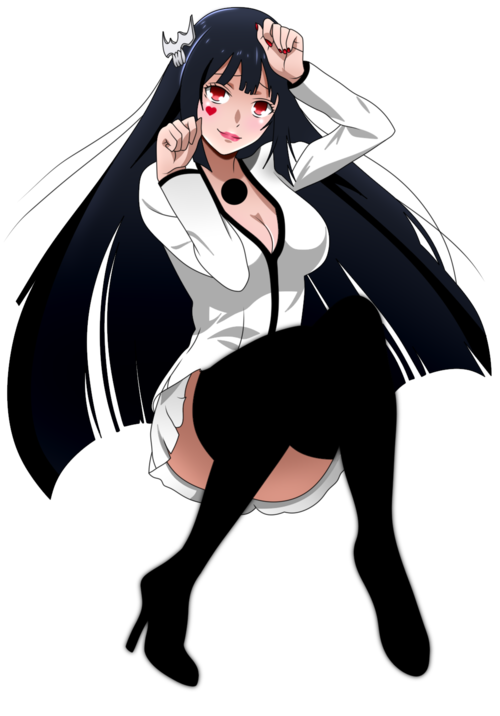 Last edited by a moderator: